Tourism Minister: There's only so much taxpayer money for the industry
Author

Publish Date

Thu, 11 Feb 2021, 8:15pm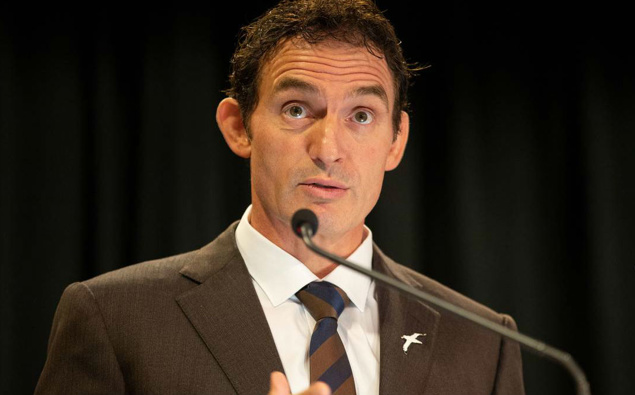 Follow the podcast on
Tourism Minister: There's only so much taxpayer money for the industry
Author

Publish Date

Thu, 11 Feb 2021, 8:15pm
The Tourism Minister says he recognises that tourism businesses need support, but there is only so much money that can go around. 
Stuart Nash has told the industry that there's little money left to go round, and any future wage subsidy funding is reserved for if the country moves Alert Levels.
Tourism Industry Aotearoa warns that is bad news for places like Fox Glacier and Franz Josef which rely on overseas visitors.
Speaking about his comments, Nash told Heather du Plessis-Allan that he wanted to make it clear that the Government can't come in as a "white knight" and save the industry.
However, he says that he has been working with the Minister of Finance Grant Robertson on a package to support businesses severely affected by the lack of international customers.
"What I have been very clear on is that the Minister of Finance and I are talking about what a package may look like. Nothing promised, but we do recognize that there are some in this sector that are doing it really hard at the moment, so when you say the whole tourism sector's in trouble that's not necessarily the case.
"But certainly those areas and the businesses that are really totally reliant on international customers are doing pretty hard."
He says that while people in Auckland will be able to find work in other industries, the Government knows that those in tourism towns like Te Anau and Queenstown will struggle - and it will be a lean time for them if they haven't been able to pivot.
Nash says he doesn't expect international tourists to be back in current numbers for at least three years, and these industries will need to look at ways to appeal more to domestic tourists. 
On a trans-Tasman bubble with Australia, the Minister says that is still being discussed. 
"We would love to get a tourism bubble up and running with Australia this year. We would love to have a tourism bubble with Australia up and running next month. But it's not that simple. There's just been another outbreak in Victoria and as you're well aware, and we have been very open and transparent about this, we will make decisions based on the health and wellbeing of all New Zealanders."
LISTEN ABOVE