Bridges hopes for support for income tax bill set to go before Parliament
Author

Publish Date

Thu, 8 Apr 2021, 6:26PM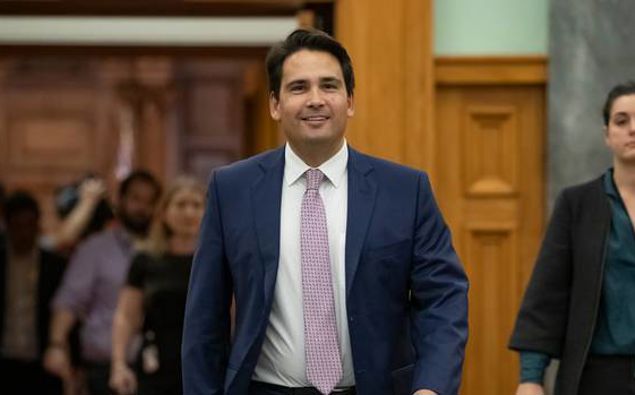 Bridges hopes for support for income tax bill set to go before Parliament
Author

Publish Date

Thu, 8 Apr 2021, 6:26PM
Simon Bridges is hopeful his income tax member's bill won't be kiboshed - after it was drawn from Parliament's biscuit tin.
Income Tax (Adjustment of Taxable Income Ranges) Amendment Bill would require tax thresholds to be adjusted after every election in line with the cost of living.
The National MP says we're seeing high cost increases and taxes keep going up by stealth.
"Grant Robertson I don't think can actually find good reasons why in principle this isn't the right thing to do. They say they can't afford it, but I would argue that New Zealanders can't afford for the Government not to do this."
Finance Minister Grant Robertson didn't have much to say on the Bill when asked - admitting he hadn't read it. 
He told Heather du Plessis-Allan that this is his first bill to be pulled from the tin, and he's excited to go through the process.
Bridges says that he is aware Labour has the numbers - but thinks that they would be right to back it.
"If the Government doesn't support it, you've got a situation quite clear where Labour's a Government about increasing tax, and National's quite happy to say 'we'll let you keep more money in your pocket'."  
Other bills pulled from the biscuit tin today include Ricardo Menendez March's Human Rights (Disability Assist Dogs Non-Discrimination) Amendment Bill - which would ensure people can't be denied services - like rented accommodation - because of their disability assist dog.
David Seymour also had his Regulatory Standards Bill drawn, which "aims to improve the quality of regulation".
LISTEN ABOVE