Kingitanga: Too premature to determine future of Ihumātao
Author

Publish Date

Thu, 17 Dec 2020, 6:48PM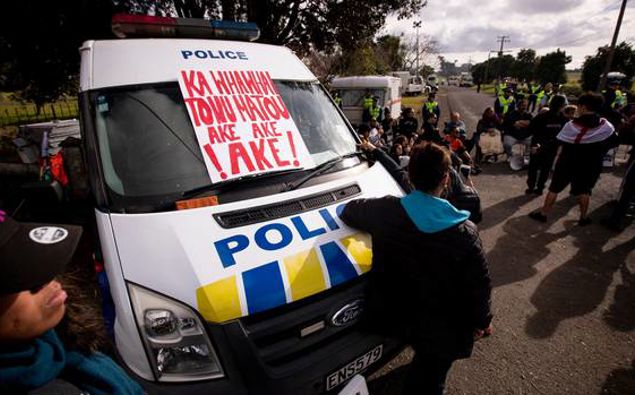 Kingitanga: Too premature to determine future of Ihumātao
Author

Publish Date

Thu, 17 Dec 2020, 6:48PM
The Government has purchased Ihumātao from Fletcher Building for $30 million - but it's too early to say if houses will end up there.
Save Our Unique Landscape (SOUL) co-founder Pania Newton says the deal over Ihumātao was an important first step, and acknowledged the efforts of whānau and others who had maintained the occupation and kept up the pressure on the issue.
"We are relieved the Government has finally come out and made their announcement because that is the first step to healing the heartache that lies across this whenua."
Newton said it would be up to whānau to decide what to do with the land, but she did not necessarily believe it should be used for more housing.
"Most conversations have been around preserving and protecting this cultural landscape."
She was confident the Kīngitanga would handle the process of deciding who was ahi kaa well.
Newton also said it was disappointing that the Government did not acknowledge it as a Treaty-related settlement, given the land was confiscated from Māori.
Kingitanga spokesperson Rukumoana Schaafhausen told Heather du Plessis-Allan that it is too premature to say what will happen to the land, but it is too early to rule out housing going there.
"The parties have agreed to work together to, firstly, enhance and protect the whenua, and secondly to run a process that will determine the future use of that land, including housing and other options." 
She says that the role of kingitanga was to bring peace to the dispute, and that has been achieved today.