Twyford, Shaw on future of light rail, what it means for Coalition
Author

Publish Date

Wed, 24 Jun 2020, 6:51PM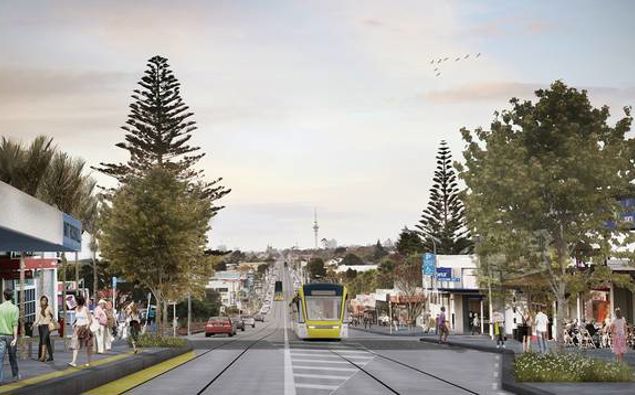 Follow the podcast on
Twyford, Shaw on future of light rail, what it means for Coalition
Author

Publish Date

Wed, 24 Jun 2020, 6:51PM
Labour is adamant it isn't the end of the line for Auckland's light rail project.
After the governing parties couldn't agree on the way forward, meaning that a decision is being deferred until after the September election when the Ministry of Transport will report on the best light rail option.
However, Transport Minister Phil Twyford says Labour isn't walking away from its commitment to rapid transit.
"I'm very disappointed and frustrated. We've put a lot of work into this. Aucklanders want it,
91 per cent of AA members said the other day that they want to see light rail built in Auckland." 
He told Andrew Dickens that, despite the setbacks, it could be done within 10 years.
"It will take a couple of years of land acquisition, getting the RMA consents, finishing the planning, and then several more years to build it." 
Green Party co-leader James Shaw says that there is good news from this decision, as work can actually continue on finalising routes. 
He told Andrew Dickens that the project is part of government policy. 
"It is actually Government policy, and NZ First may think they have killed this policy, but they have just delayed it."
While Shaw declined to say if he is angry about this, he did say that NZ First is in breach of their coalition agreement.
He says there is a clause in their agreement to ensure they act in good faith with regards to other governmental agreements. 
"I don't think they have acted in good faith there."