Covid contact tracing app opens to some hitches
Author

Publish Date

Wed, 20 May 2020, 6:07PM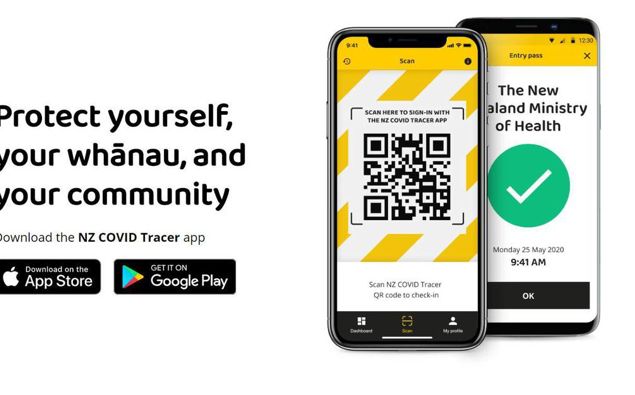 Covid contact tracing app opens to some hitches
Author

Publish Date

Wed, 20 May 2020, 6:07PM
The Government's new Covid-19 tracing app is live - but it hasn't gone off without a technical hitch.
The new tracing app was released last night, a day earlier than expected, but left many users unable to even log on.
However, the Ministry of Health says issues during an apps infancy are "entirely normal".
Once signed in to the new app, users are able to scan QR codes at businesses, public buildings and other organisations to track where they have been for contract tracing purposes.
From there, people can see their "check-in" history.
People can also register their contact information so the National Close Contact Service can get in touch if it needs to.
But Google has been inundated with frustrated users unable to even log in.
Aura Information Security general manager Peter Bailey told Andrew Dickens that the app seems "pretty good" and is fairly easy to use.
"It's good to see it's been through the Privacy Commissioner."
Even though the servers are based in Sydney and hosted by Amazon, Bailey says that we're unlikely to get ads as a result of that. 
Director general of health Ashley Bloomfield said the app would help identify, trace and isolate cases and close contacts to prevent further spread of Covid-19.
As for what happens to people's privacy and data, the app lets the user control their information.
"Any information you decide to record with the app will be stored securely on your phone and deleted automatically after 31 days.
"It's your choice whether you share any of this information with contact tracers, and any information you do share will be used only for public health purposes and never for enforcement.
"Like all mobile apps, NZ Covid Tracer will be updated over time as new features are developed. In the next release, NZ Covid Tracer will be able notify you if you have been at the same location at the same time as someone who has Covid-19 and will allow you to send your digital diary directly to the National Close Contact Service."