Historian: Absurd, Green Party removing Winston Churchill painting in Parliament
Author

Publish Date

Wed, 11 Aug 2021, 5:59pm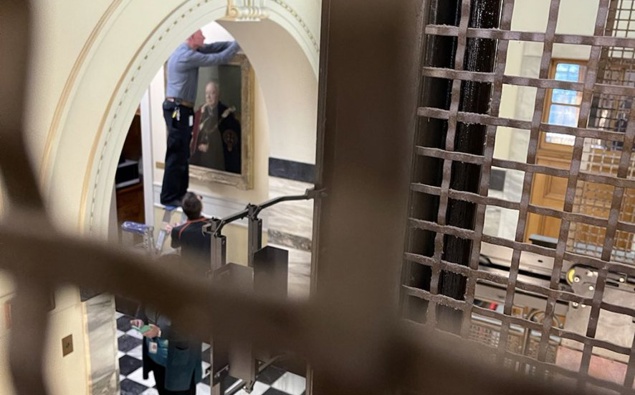 Follow the podcast on
Historian: Absurd, Green Party removing Winston Churchill painting in Parliament
Author

Publish Date

Wed, 11 Aug 2021, 5:59pm
A historian says it's absurd for the Greens to have a painting of Winston Churchill removed from outside their offices.
The portrait has long hung on the second floor of Parliament outside the doors which lead to the public galleries above the Debating Chamber.
Members of the public would walk past it on their way to watch Parliament.
Despite hanging in a public part of the building, the portrait hangs directly outside the Green Party's parliamentary offices. The party has only recently moved into those offices, after a reshuffle of parliamentary office space.
The Party maintains the issue was it not being Kiwi art, but co-leader James Shaw has also claimed Churchill had "racist instincts".
National's Judith Collins has called it offensive.
AUT Professor Paul Moon told Heather du Plessis-Allan it's not behaviour you'd expect from adults.