Covid-19 vaccine rollout officially underway in NZ
Author

Publish Date

Fri, 19 Feb 2021, 8:21PM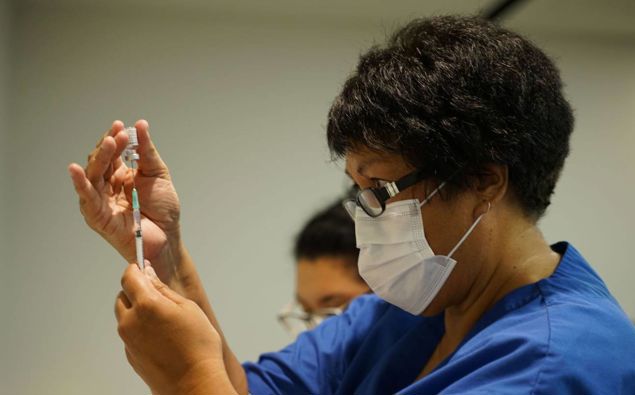 Covid-19 vaccine rollout officially underway in NZ
Author

Publish Date

Fri, 19 Feb 2021, 8:21PM
New Zealand's first vaccines have officially been administered.
"It marks the beginning of the end of the pandemic in New Zealand as we have come to know it," Helen Petousis-Harris, vaccinologist and associate professor at University of Auckland said.
A group of 25 vaccinators have given and received their first Covid-19 vaccinations this afternoon as part of final preparations before tomorrow's rollout of New Zealand's largest ever immunisation programme.
"Our trial run at the Auckland quarantine facility today has confirmed our processes and systems are ready ahead of our first official day vaccinating border and MIQ workers tomorrow," director-general of health Dr Ashley Bloomfield said.
He said it was the first time the vaccine had been used in New Zealand and it was appropriate to protect the vaccinators who would play an important role in the coming weeks and months.
"These vaccinators will start administering vaccines to frontline border and MIQ workers from tomorrow," Bloomfield said.
"We're confident we're ready for tomorrow's rollout, which is a significant milestone in New Zealand's fight against Covid-19."
Over the next few months 12,000 border workers and their families will receive the vaccine.
It's the largest vaccination campaign in Aotearoa's history.
Petousis-Harris said while it was super exciting it was not the time to let down our guard.
"Vaccination is an additional tool at the moment, on top of masks, distancing etc. Only when we have achieved the vaccination of a high proportion of our team of five million and the threat of Covid has vastly diminished can we let down our guard."
Peter McIntyre, medical advisor at the Immunisation Advisory Centre (IAC), said it was unlikely that the world would be able to get rid of Covid.
"But if Covid really becomes just the flu', which will only happen with high vaccination rates, we could end up in a better place than we came from, but only if the 'team of five million' pulls together."