Black teen shot by cops in Ohio as verdict reached in Derek Chauvin trial
Author

Publish Date

Wed, 21 Apr 2021, 6:17PM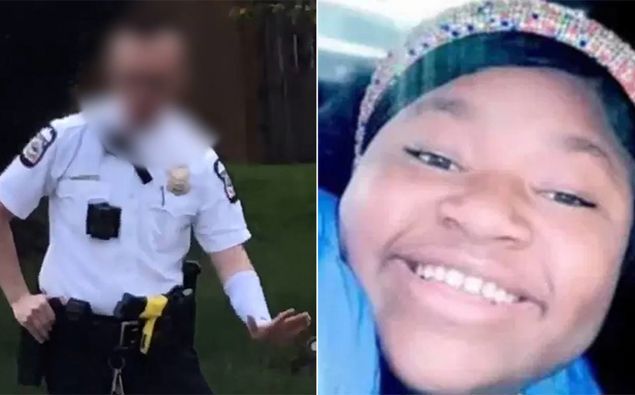 Black teen shot by cops in Ohio as verdict reached in Derek Chauvin trial
Author

Publish Date

Wed, 21 Apr 2021, 6:17PM
Derek Chauvin's guilty verdict has been described as a brief second when black people in America and throughout the world could breathe freely.
The former Minneapolis cop has been found guilty today of murdering George Floyd.
Black Lives Matter activist Kwame Rose told Heather du Plessis-Allan the verdict gave a brief moment of relief from years of screaming "I can't breathe".
"Finally one person was convicted. Fr the first time in the history of the state of Minneapolis, a police officer was convicted of murdering an unarmed black person.
"But as we know, that moment was very short lived."
Around the time the verdict was being announced, Ohio Police shot and killed a black teenage girl.
Police showed bodycam footage Tuesday night local time at a news conference of the officer shooting the girl, who was Black, as she appeared to attempt to stab two people with a knife.
A black-handled blade resembling a kitchen knife or steak knife appeared to be lying on the sidewalk next to her immediately after she was shot and fell.
State law allows police to use deadly force to protect themselves or others, and investigators will determine whether this shooting was such an instance, Interim Police Chief Michael Woods said at the news conference.
Officers had responded to an attempted stabbing call when police shot the girl at about 4:45 p.m., police said. The 911 caller reported a female was trying to stab them before hanging up, they said.
The girl was taken to a hospital, where she was pronounced dead, police said.
It's unclear whether anyone else was injured.
"This afternoon a young woman tragically lost her life," Columbus Mayor Andrew Ginther tweeted.
He later said at the news conference, "We know based on this footage the officer took action to protect another young girl in our community."