Medical Association: Flu vaccine rollout has been a 'complete debacle'
Author

Publish Date

Wed, 22 Apr 2020, 5:30pm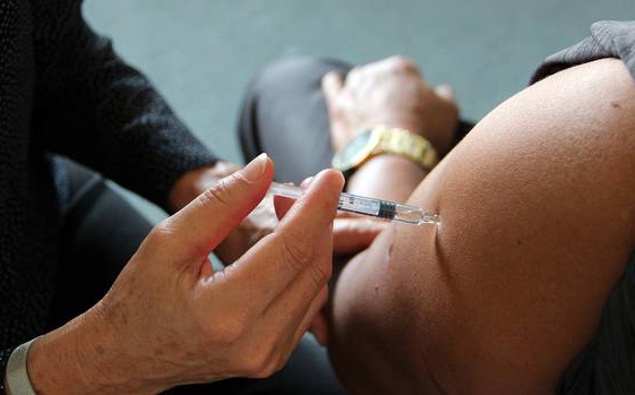 Follow the podcast on
Medical Association: Flu vaccine rollout has been a 'complete debacle'
Author

Publish Date

Wed, 22 Apr 2020, 5:30pm
The Medical Association is warning that the roll-out of the flu vaccine has been a debacle.
The Epidemic Response Committee was today hearing from doctors, dentists and aged care, and many were disappointed with the support they've been getting from the government during the lockdown.
Kate Baddock, chair of the Medical Association, which represents doctors across all healthcare settings, was amongst those who fronted up. 
She said the issues with the roll-out of flu vaccine meant her practice went without for 10 days while they had 4000 vulnerable people they needed to vaccinate.
"The flu vaccine was a complete debacle - there's absolutely no doubt about that," Baddock told the committee.
And the news Cabinet had stopped the second tranche of funding to keep GPs will have an immediate impact on practices.
The Herald yesterday revealed the second half of a $22 million funding package had been stopped by Cabinet but many GPs were depending on that money and had already spent it on overheads.
Baddock said they needed that decision reversed by the end of the week or practices and doctors would be out of work.
Baddock, a GP, also described the scramble to move almost all face-to-face appointments online as "hectic" and "frantic".
"It was an incredible feat that they've been able to achieve."
When asked about the comments Prime Minister Jacinda Ardern disagreed with assertions that the Government has not been good enough when it comes to the rollout of flu vaccinations.
She said older New Zealander have been prioritised.
"We moved early, we got more vaccines."
Ardern said she is not trivialising the opinions of frontline workers, who have had concerns with the rollout of flu vaccines.
Director-General of Health Ashley Bloomfield said Pharmac has moved to secure 400,000 flu vaccines ahead of Covid-19.
He said the Ministry of Health has done more work than usual when it comes to the flu vaccines.
He said Kiwis can "rest assured" that the Government is already working actively on how the Government will distribute a Covid-19 vaccine once it becomes available.
Asked if GPs need more funding, Ardern said the Government has already provided money for those in this sector.
She added GPs are eligible for the wage subsidy.