Judith Collins unleashes her vision for NZ's economic recovery
Author

Publish Date

Fri, 18 Sep 2020, 6:35PM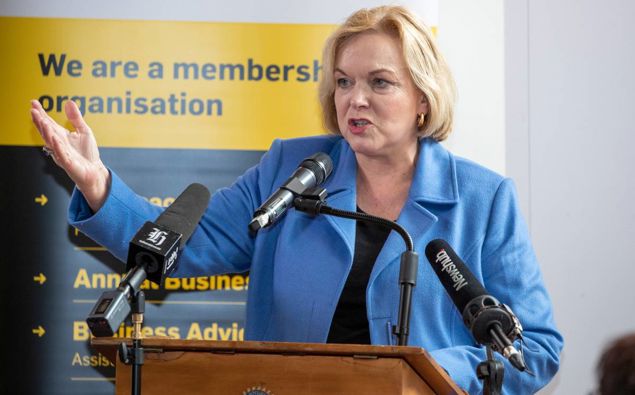 Judith Collins unleashes her vision for NZ's economic recovery
Author

Publish Date

Fri, 18 Sep 2020, 6:35PM
Judith Collins has unleashed National's vision for New Zealand's road back to economic prosperity.
The National leader is promising temporary tax cuts that benefit middle income earners, and to unshackle businesses so they can invest.
"Today, we are facing the biggest economic downturn that world has seen in living memory," National leader Judith Collins said.
"To keep our economy ticking, New Zealanders need money to spend."
That spending, according to the party's policy, will be largely driven by temporary tax cuts.
Collins is vowing to reduce government debt to 35 percent of GDP by 2034 - while boosting investment in core public services every year.
She says a National Government would put more money in Kiwis' pockets and build a stronger economy.
Listen to the audio above as Judith Collins speaks to Tim Dower