Auckland bar criticised after patrons wear MAGA hats
Author

Publish Date

Thu, 5 Nov 2020, 6:37PM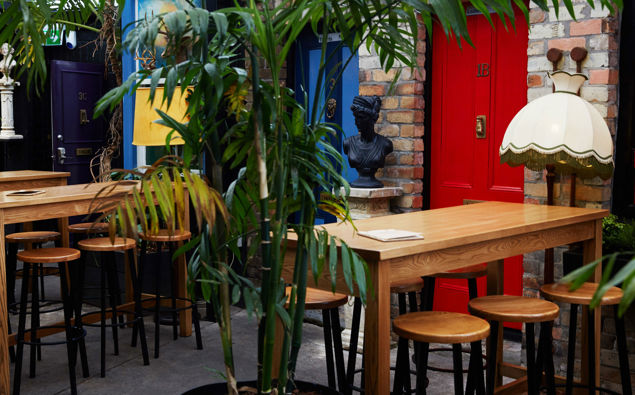 Auckland bar criticised after patrons wear MAGA hats
Author

Publish Date

Thu, 5 Nov 2020, 6:37PM
The owner of Ponsonby bar Hoppers is being accused for hosting a pro-Trump election party.
Social media users are calling for a boycott of the bar after images and video of the party were posted to social media, showing several people wearing MAGA caps and waving US flags.
Owner John Payne told Heather du Plessis-Allan last night's US election viewing was held at the request of a friend and was only just a bit of fun.
"The hats were a banter thing to play off against our friends, who are Democrats. It was just good banter, good fun." 
However, a number of people are calling for patrons to boycott the bar.
Hospitality advocate Chloe Ann King told Heather du Plessis-Allan that she maintains her view, even after hearing Payne talk. 
"We know Trump is a white supremacist. We know that actively likes causing chaos. He's backed QAnon theorists. They had no right to have that in their own venue."
She says other media organisations have corroborated that Trump supporters were there, and that it is "profoundly untrue" that Democrats were there. 
King says that we should not be victimising hospitality owners who are "promoting white supremacist views". 
Hoppers Garden Bar in Ponsonby, allowed Trump Supporters wearing Maga hates, into their venue. This is a symbol of white supremacy/nazism, sexism, and hatred. The employer had a duty of care to their workers to ask the patron's to leave. They failed to do so. Boycott this venue. pic.twitter.com/W8Jx6SoHgY

— Chloe Ann-King (@GGrucilla) November 4, 2020