Greens defend new tax policy, will push it in coalition talks
Author

Publish Date

Mon, 29 Jun 2020, 6:07pm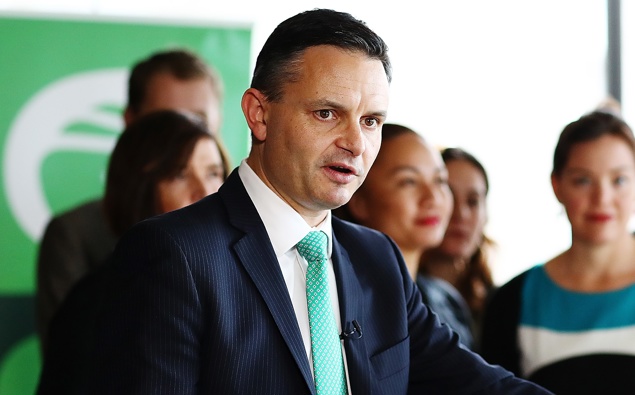 Follow the podcast on
Greens defend new tax policy, will push it in coalition talks
Author

Publish Date

Mon, 29 Jun 2020, 6:07pm
The Green Party will push its flagship election policy if it's involved in any coalition talks.
The policy resets income support payments and guarantees a minimum $325 dollars a week income for everyone not in fulltime paid work.
A wealth tax of 1 per cent would apply to "net assets worth over $1 million" and 2 per cent for net assets over $2m. These would only apply to the value above those thresholds and would discount the value of, for example, mortgages held by landlords owning a suite of rental properties.
The Greens also want a 37 per cent tax rate for earnings over $100,000 a year, and 42 per cent for earnings over $150,000. The top tax rate is currently 33 cents and applies to all income above $70,000 a year.
Those not in fulltime paid work, including students, will be eligible.
Party co-leader James Shaw told Heather du Plessis-Allan the question's not whether other parties are on board - it's what other options are there.
"In this country, no one has made a concerted effort to try and eliminate poverty in the last 30 years. In fact, we've actually allowed it to get out of control."
New Zealand First leader Winston Peters has lashed out at the Green Party's plans to tackle poverty with a wealth tax.
The Deputy Prime Minister took to Twitter last night to call out the Green's new policy announcement.
"The Greens wanting to tax Kiwis an 'envy tax' to implement a 'guaranteed minimum income' is nuts. As Churchill correctly once said 'for a nation to try to tax itself into prosperity is like a man standing in a bucket and trying to lift himself up by the handle'."
Prime Minister Jacinda Ardern was also dismissive of the Greens' new tax proposal, telling RNZ it included some "fairly heroic assumptions".