Climate change emergency: Minister admits not everything will be replaced by 2025
Author

Publish Date

Wed, 2 Dec 2020, 6:05PM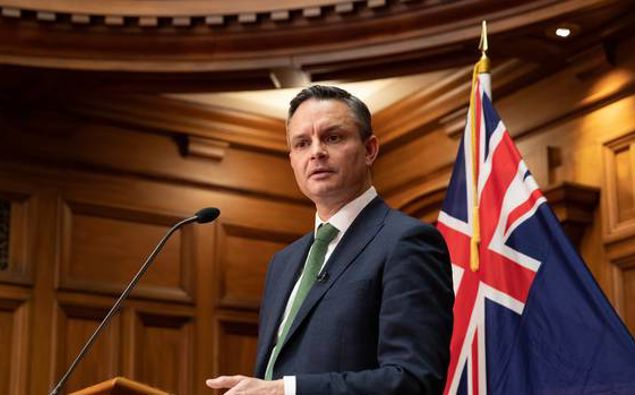 Climate change emergency: Minister admits not everything will be replaced by 2025
Author

Publish Date

Wed, 2 Dec 2020, 6:05PM
New Zealand's Parliament has given the green tick to declaring a climate emergency - but the Climate Change Minister has admitted that not everything will be completely carbon neutral within five years. 
Labour, the Greens and Maori Party have voted in favour - with National and ACT against.
The Government now requires all its agencies and ministries to exclusively buy electric vehicles and will mandate all public sector buildings to be up to a "green standard".
This is part of the Government's goal to make the entire public sector carbon neutral by 2025.
Climate Change Minister James Shaw told Heather du Plessis-Allan the public service emits about seven per cent of New Zealand's total emissions.
"Obviously we've got a lot of work to do in the rest of the economy as well, but this is to make sure we lead by example and get our house in order."
He says that they can't yet tell how much this move will cost, as parts of the public service that have distributed ownership schemes - something that Cabinet was told when they sought advice. 
Shaw says that one of the first moves will be making sure the public service has systems for measuring and calculating emissions. 
"There are some quite wide variety of estimates, anywhere from $200 million to $500 million." 
He says that departments like Police and the Department of Conservation do not currently need to have EVs, as there are not models available at the moment to meet their operational requirements. 
"There is a plan over the next five years, not that everything has to happen within the next six weeks."
However, Shaw says that it won't be possible to completely change everything by the end of 2025 - citing that all the coal boilers at government owned facilities such as hospitals won't be able to be replaced within five years, and while they are operational, their emissions will be offset.
Shaw says that this money will not take away from what is going towards child poverty - and that climate change will make the effects of child poverty worse as the years go on. 
LISTEN ABOVE