Jacinda Ardern: Coronavirus outbreak to be bigger than GFC
Author

Publish Date

Tue, 17 Mar 2020, 5:34PM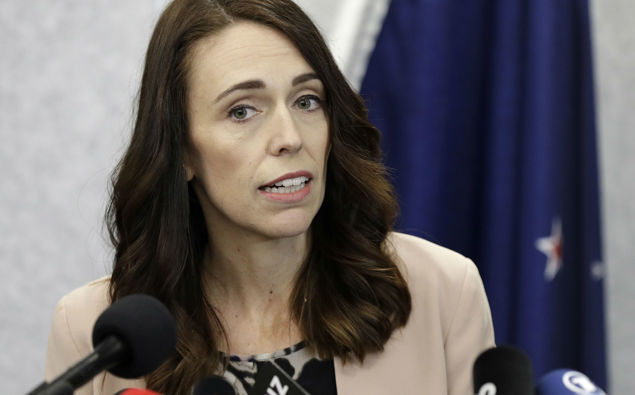 Jacinda Ardern: Coronavirus outbreak to be bigger than GFC
Author

Publish Date

Tue, 17 Mar 2020, 5:34PM
Prime Minister Jacinda Ardern told Heather Du Plessis-Allan the Covid-19 outbreak will have a serious impact on the economy.
"We're putting this package out before we even necessarily know the full scale, the full impact that Covid-19 will have on the economy and on jobs. But we will know it will be significant – obviously, we're a nation that has a significant amount of GDP, that is generated by tourism and so that's people's livelihoods.
"Even without knowing the full scale of the impact, we know, based on projections from Treasury, it's likely to be bigger than the global financial crisis. Unemployment got up to 6.7 per cent then, so this is us preparing for it to get worse and getting in front of it and doing what we can to support businesses and jobs."                                                                                                                                                                            
When asked how high the unemployment rate could rise, Ardern said the Government will receive projections right before the Budget process, but has been advised by Treasury that it could be worse than the global financial crisis.
"In real terms: jobs and people's livelihoods and that's why we've created today a package that is there for the entire country, it's available for all businesses impacted by Covid-19."
When asked why the minimum wage would still be increased, Ardern said that a wage subsidy will be far more significant than halting the increase. Up to 200,000 people will benefit from the wage increase, and often those who are paid less will spend the money in their pockets, she said.
Covid-19 testing is scaling up, with 500 tests to be completed today, Ardern said.
Up to 1500 tests for Covid-19 can be completed in a given day.
Criteria for testing includes physical symptoms and whether the person has travelled overseas or been in touch with someone who has.
It has not been suggested that asymptomatic people should be tested for the respiratory virus. "The reason that we, for instance, are asking for self isolation is that we want people who have mild to moderate symptoms or don't think there's anything wrong with them, they may have Covid-19...it's better to be safe than sorry."