Heather du Plessis-Allan: Why Simon Bridges might be a credible leader for National now
Author

Publish Date

Mon, 2 Aug 2021, 8:20pm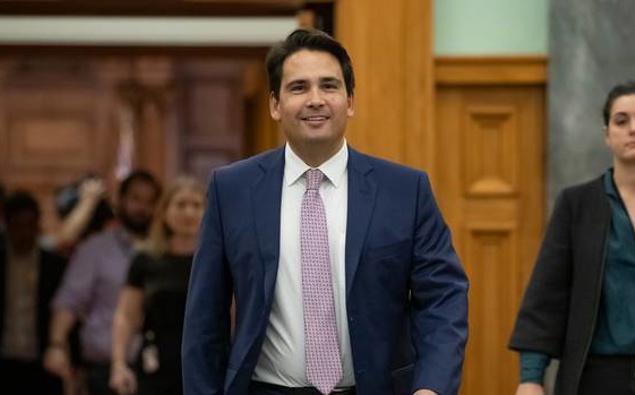 Follow the podcast on
Heather du Plessis-Allan: Why Simon Bridges might be a credible leader for National now
Author

Publish Date

Mon, 2 Aug 2021, 8:20pm
The poll last night just reinforced that National will need a new leader before the election, didn't it? 
Clearly, Judith Collins isn't the one if she's being outpolled by David Seymour. And, clearly the party needs some direction if most of the voters leaving Labour are heading to Act instead of National.
I'm coming around to the idea of Simon Bridges making a comeback.
Hear me out, because I know you'll probably think I'm a hypocrite having given him such a hard time when he was leader.
But, I'm halfway through his book – which is due out in a couple of weeks – and I really like this guy.
He is very honest in the book. He talks about how some of the criticism of his accent made him break down and cry. He is refreshingly not-woke about his own ethnicity, choosing to identify as both Maori and English, because that's where some of his forbearers came from. And he's just a husband and dad in some of the stories he tells. If the Simon in this book is the Simon the public gets to know, he's not half bad.
I think things have changed enough for him to get an easier ride from the media.  We were tough on him. 
But, I think he's been on something of a redemption journey.  He's more likeable now.  He's not trying as hard and it shows.
Plus, I think the media's attitude has changed.  I think when he took over, Jacinda was cast as the hero and he as the villain or the space filler, and he got a tough time.
I suspect the level of frustration with the current government – which you can see by that 10% drop for Labour in last night's poll – means the media is gagging for a proper contest. 
Christopher Luxon is failing to impress.  His three portfolios are gimmes – associate transport, Maori development and local government – and he is just not getting any runs on the board.  Clearly trying to avoid controversy, but therefore not learning the ropes. 
The last time National elected someone who hadn't proven themselves it was Todd Muller, and we know how that ended. 
So for National, the choice is either the new clean guy who has no runs on the board, or the guy with baggage who knows how it works. 
Frankly, they may not need a guy who wins the election. They may just need a guy who is credible enough that if Labour keeps on driving so many voters away that it loses the election; he's there ready and waiting.