Grant Robertson: Trans-Tasman travel bubble is not about zero cases in each country
Author

Publish Date

Mon, 21 Sep 2020, 7:56PM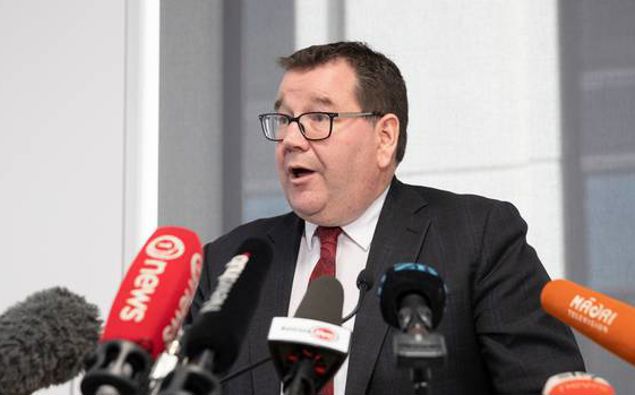 Grant Robertson: Trans-Tasman travel bubble is not about zero cases in each country
Author

Publish Date

Mon, 21 Sep 2020, 7:56PM
Finance Minister Grant Robertson has defened the country's elimination strategy. 
It comes after Air New Zealand chief executive Greg Foran questioned it in an interview with the Sydney Morning Herald.
In it, Foran says he has shot down the idea of a transtasman bubble until March 2021, at the very earliest. 
"I certainly do not believe we will see anything across the Tasman this calendar year. It's hard to believe it would be before March next year and could well be longer," he said.
"If it comes back quicker, we're going to pop some champagne."
A travel bubble between Australia and New Zealand means residents would be able to travel between the countries without a mandatory quarantine period.
But the goal of eliminating Covid-19 was looking increasingly unrealistic, Foran said.
"Elimination, which is a worthy thing to go after, is probably not sustainable based on what we're now learning, which is the vaccine is not going to be 100 per cent effective, not everybody is going to take it, and it's going to take years to get distributed."
Instead countries, like Australia, that exercised "a degree of moderation" of control of the virus, would "probably end up in a better position", he said.
Robertson says that he understands Foran's point that we can't stay still, but  rejected that. He told Heather du Plessis-Allan we have operated at this approach since day one. 
"We have no tolerance for them. We've shown that we can get on top of them. Our systems are good now for contact tracing and testing. And we are continuing to look at ways of expanding who can come into the country."
He says officials have kept working on the travel bubble, and that once the bubble can happen, it will happen very quickly. 
Robertson says that it is not about having zero cases, but having confidence in each other's systems. 
"We saw what happened in Melbourne, and that slowed everything down. Internally in Australia it's still an issue, and we can't forget that. As much as we want to deal with a particular state, we still have to manage the fact that they are a nation."
He says that while it isn't about zero cases, a major outbreak in either country would hit pause on any bubble.