Robertson says he learnt truth about 'hack' after making statement
Author

Section

Publish Date

Monday, 10 June 2019, 6:30PM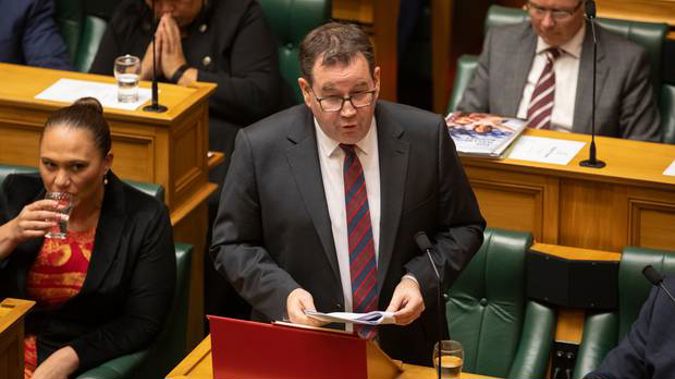 Grant Robertson has said that he found out on the Tuesday night before the Budget that the 'hack' was not a hack.
Politicians on both sides are continuing to look for information and clarification around the comments made by Treasury Secretary Gabriel Makhlouf that Treasury had been hacked.
The comments came on Tuesday May 28th, two days before Budget 2019 was released, after National had released information they said they had been leaked.
Makhlouf released a statement late that night saying that Treasury had been "deliberately and systematically hacked", and that he had referred the case to the Police, citing advice from the National Cyber Security Centre (NCSC), an arm of the Government Communications Security Bureau (GCSB).
However the NCSC later said in a statement that the Treasury's computer system was not compromised, and the information had simply been accessed using the search function on the Treasury website.
Robertson had made a statement shortly after Makhlouf's reiterating the hack claim and asking National not to release any more information. Since then, National has been calling for his resignation, saying he released the false information.
However, the Finance Minister maintains that his statement was based on the information he had at the time.
Robertson told Heather du Plessis-Allan that he was contacted by Andrew Little until after he made his statement, and that was when he learned that the GCSB had never told Makhlouf that Treasury had been hacked. 
"No Minister had any information from the GCSB until after my statement went out, including Andrew Little."
He says he only repeated what Treasury had told him at the time, and there was no other information to contradict that. 
Prime Minister Jacinda Ardern backed up those comments during her post-Cabinet press conference today.
"At the time the statements were made by Treasury and indeed the Minister of Finance, no minister received any advice at that point by the GCSB," Ardern said.
She said today that the GCSB phone call came "several hours" after Robertson's and Makhlouf's statements were released on Tuesday, May 28, two days before Budget day.
The following day, neither Ardern or Robertson revealed the GCSB advice despite being questioned repeatedly in the House about the so-called hack. and despite National leader Simon Bridges calling Robertson a "liar" for saying that the Treasury had been "hacked".
Ardern defended not doing so, saying ministers changed their language and a full picture of what had happened was yet to surface.
"Whilst there were different views on the language, there was no clarity around what in fact had happened ... that information was not received until Wednesday evening.
"This was a matter for the police, not a matter for us, and so that is where it was left."
Robertson says that he did not clarify his statement as they were dealing with "different views", and that the Police were looking into it at the time.
He denies that he was misleading the New Zealand, clarifying that he did not use the phrase 'hack' on the Wednesday before the Budget as he wanted to let the Police complete their work. 
"There was one person who could have clarified it absolutely on Wednesday and that was Simon Bridges, and he chose not to do that." 
Bridges has dismissed the latest comments, repeating simply: "As I said before, they sat on a lie."
National Party deputy leader Paula Bennett said it was "very convenient" that Ardern was happy to be "the mouthpiece for Andrew Little" now that he was not in the country.
She said Ardern was making matters worse by drip-feeding information after previously saying that she would not.
Robertson says that he wants to leave the State Services Commission to do their investigation into Makhlouf before reflecting on what he may have done differently.