Grant Robertson: Labour's majority a 'mandate to get on with the job'
Author

Publish Date

Mon, 19 Oct 2020, 8:50PM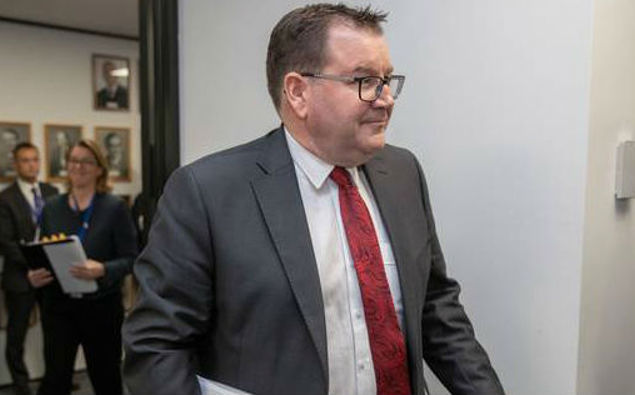 Grant Robertson: Labour's majority a 'mandate to get on with the job'
Author

Publish Date

Mon, 19 Oct 2020, 8:50PM
The handbrake is off, and Labour leader Jacinda Ardern wants to accelerate work to aid New Zealand's economic recovery.
Labour received just under half of the 2.4 million votes counted on election day.
Ardern says in the past, her party's had clear views on where it's wanted to go, but some governing arrangements have slowed down policy decisions.
She says there were differing opinions within government on things like the business loan scheme - but now Labour can just crack on.
They will likely do it on their own, with their majority meaning that they don't need the support of the Greens or the Maori Party. 
Finance Minister Grant Robertson told Heather du Plessis-Allan that they are open to talking with the Greens, as the Prime Minister did today, but no agreement has been discussed yet. 
"We're really well aware that we sought a mandate for Labour, and we got that mandate."
However, he says that Ardern likes to seek a consensus, so this will be worked on. 
Robertson says there are a range of options on a possible collaboration. 
"I go back to 2005 where we have a cooperation arrangement with the Greens. We've had the confidence and supply." 
Asked if the majority does not mean a lurch to the left, Robertson says that this vote is a mandate on what they campaigned on, which was a balanced plan.
He says they want to invest strongly in the creation of jobs and public services, and improving the welfare system. 
"I think it's a mandate for us to get on with the job with the recovery and rebuild from Covid and managing Covid."
Robertson says they campaigned on passing Fair Pay Agreements, and that will be passed, but could not say how many would be introduced.