Robertson: Labour will not introduce any new taxes beyond this announcement
Author

Publish Date

Wed, 9 Sep 2020, 5:56pm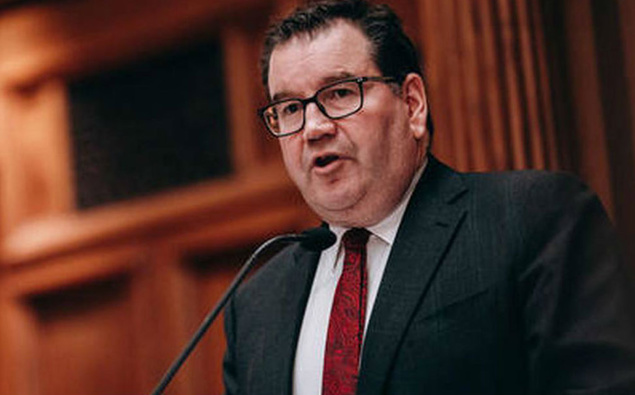 Follow the podcast on
Robertson: Labour will not introduce any new taxes beyond this announcement
Author

Publish Date

Wed, 9 Sep 2020, 5:56pm
Labour is promising to protect essential services and balance debt by taxing the two percent of Kiwis earning more than $180,000.
If re-elected, Labour will introduce a new top tax rate of 39 percent, forecast to generate more than $500 million in revenue a year.
Finance spokesperson Grant Robertson says the party's also committing to no new taxes or increases in income tax next term.
Robertson says a balanced policy is critical amid the impacts of the Covid-19 pandemic.
However, the policy has faced criticism for not going far enough.
Green Party co-leader James Shaw says it fails to address a fundamental inequality, unlike his party's plan, which would tax one percent on assets above a million dollars.
Speaking to Heather du Plessis-Allan, Robertson says that their tax plan it is a progressive tax system and that it makes it fairer.
"I think it's really important to remember the time we're in here in the recovery and rebuild from Covid-19.
"We need certainty, we need continuity and stability, so we've got the balance right here."
Asked if they would raise any other taxes, such as corporate, brightline or GST increase, Robertson says that they won't be raising any of those. 
However, he says that levies such on alcohol are regularly updated during the budget. 
National's finance spokesperson Paul Goldsmith thinks the Green Party could force Labour's hand if it comes to coalition negotiations.
"If Grant Robertson was serious about no extra taxes, he would make it a bottom line that he wouldn't agree to any of the Greens' taxes."
Robertson says that he has not heard any language from the Greens demanding that their tax policy be a bottom line in coalition negotiations. 
However, when pushed by du Plessis-Allan, Robertson made Labour's position clear. 
"We will not be implementing any taxes beyond what we announced today."