Deputy PM: 'Highly hypothetical' to consider a return to Labour-NZ-First coalition
Author

Publish Date

Mon, 21 Jun 2021, 7:15PM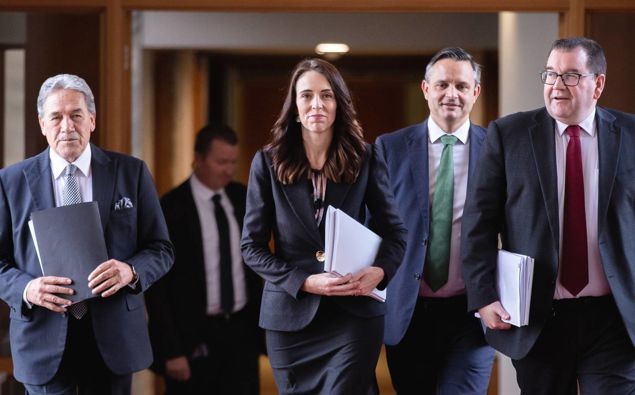 Deputy PM: 'Highly hypothetical' to consider a return to Labour-NZ-First coalition
Author

Publish Date

Mon, 21 Jun 2021, 7:15PM
The Deputy Prime Minister is not ruling out his predecessor in the role making a return to politics.
NZ First leader Winston Peters has claimed his party will be back in 2023 in his first major speech since losing his place in Parliament in the last election.
Grant Robertson, who took over as Deputy Prime Minister after Labour's landslide election win, told Heather du Plessis-Allan he would be put a resumption of the previous coalition deal in the 'highly hypothetical' category.
"Everyone in New Zealand politics knows you can never rule Winston out completely from rising again."
He says that the two parties did do "some good things" while in Government together, even though there are "clearly there are some significant differences" in policy. 
Of the speech, Robertson says "a lot of it was very familiar from previous years" and Labour is "getting on with the job of being in Government" rather than going through every claim. 
LISTEN ABOVE