Grant Robertson: Budget 2021 won't entrench intergenerational welfare dependency
Author

Publish Date

Thu, 20 May 2021, 6:09PM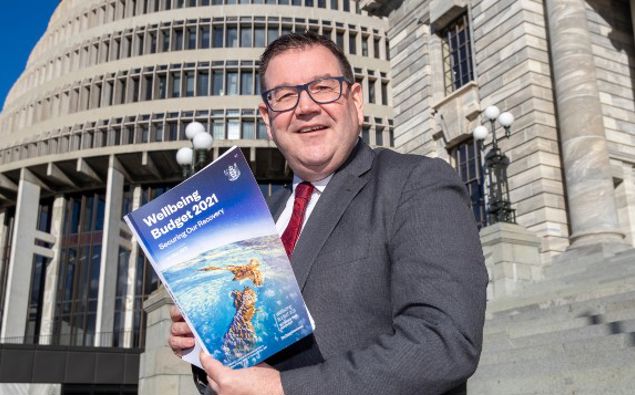 Follow the podcast on
Grant Robertson: Budget 2021 won't entrench intergenerational welfare dependency
Author

Publish Date

Thu, 20 May 2021, 6:09PM
The Finance Minister's dismissing concerns today's Budget benefit boost could further entrench intergenerational welfare dependency.
By April next year - beneficiaries will get up to 55 dollars more a week.
Grant Robertson's labelling it the biggest lift to benefits in a generation.
He told Heather du Plessis-Allan that doesn't take away the incentive to work in this country.
"These benefit rates are still, in the case of the JobSeeker one, it's 50 or 55 percent of the average wage, so there's a big gap there."
He hopes that landlords won't see that benefit increase and decide to raise rents.
Asked if middle New Zealand or business will be disappointed, Robertson says that he does not believe they should be.
"Billions of dollars went into supporting business over the last year." 
LISTEN ABOVE