Europe warned of tough six months in Covid-19 fight
Author

Publish Date

Fri, 20 Nov 2020, 7:48PM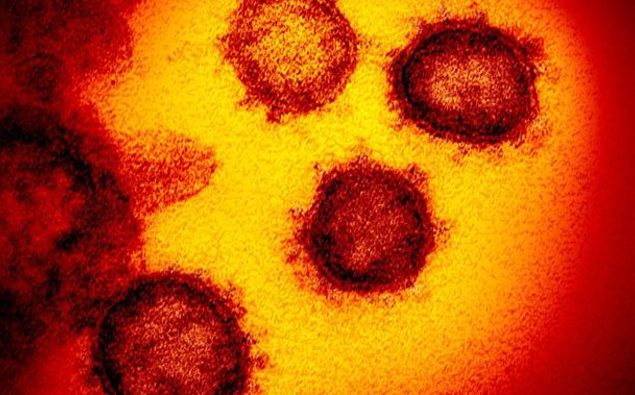 Europe warned of tough six months in Covid-19 fight
Author

Publish Date

Fri, 20 Nov 2020, 7:48PM
The coronavirus is killing one person every eight seconds around the world.
The frightening statistic comes from data on the international World Health Organisation (WHO) Coronavirus Disease (COVID-19) Dashboard.
The WHO recorded 9989 new deaths from coronavirus in the past 24 hours – making yesterday the third deadliest day since the beginning of the pandemic.
In Europe, where cases are surging in multiple countries across the continent, the outlook is also grim, and WHO Europe's director warned one person is being killed by the virus every 17 seconds.
In the five minutes it might take you to read this article and browse some apps on your phone, 37 people will have died from COVID-19, and another person will be seconds away from losing their life.
On April 17, as the coronavirus pandemic was taking hold around the world, the death rate peaked at its highest daily number, killing 12,432 in a single day.
The second deadliest day occurred on August 15, when 10,016 people were killed in a single day by the virus. And Thursday marked the third deadliest day in a year since the virus surfaced in the community.
Just over one year after the first case of the virus was reported in Wuhan, China, more than 55 million people have been diagnosed with COVID-19, and 1,344,003 million of those people have died.
EUROPE FACES 'TOUGH' SIX MONTHS
Hans Kluge, the WHO Europe director, has warned Europe faces a "tough" six months, as the continent again becomes the epicentre of the coronavirus crisis.
Mr Kluge said the continent had reported 29,000 deaths in the past week alone, according to the BBC. However, he said lockdowns being enforced across the continent were proving effective, as the number of new cases was beginning to decline.
Mr Kluge said Europe currently accounted for 28 per cent of the world's cases, and 26 per cent of global deaths from COVID-19. He said the situation was concerning in Switzerland and France where intensive care units had reached 95 per cent capacity.
"Europe is once again the epicentre of the pandemic, together with the United States," Mr Kluge told reporters from Copenhagen.
He said in Europe figures showed there was "one person dying every 17 seconds".
He referenced the development of effective vaccines, but said before a widespread roll out, it will be a difficult period for the continent.
"There is light at the end of the tunnel but it will be a tough six months," Mr Kluge said.
In South East Asia, 156,439 deaths have been reported, and in the Eastern Mediterranean 93,548 deaths have also been reported.
In the continent of Africa some 32,060 deaths have been reported and in the Western Pacific some 16,619 deaths have been reported.
text by news.com.au