Another Covid back-flip from UK Govt, this time over nightclubs
Author

Publish Date

Tue, 20 Jul 2021, 8:48PM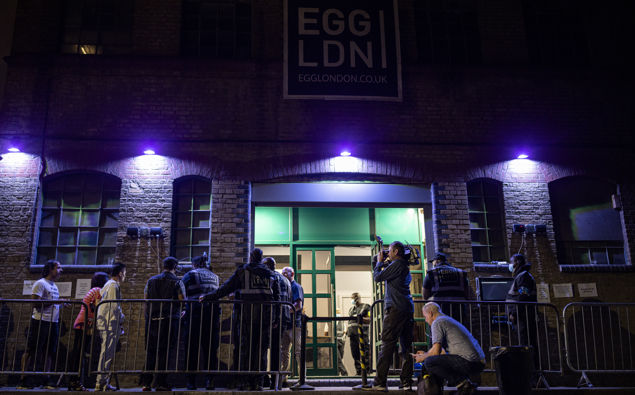 Another Covid back-flip from UK Govt, this time over nightclubs
Author

Publish Date

Tue, 20 Jul 2021, 8:48PM
The UK Government has announced people attending nightclubs and other venues with large crowds will need to be fully vaccinated against Covid-19 by the end of September.
The announcement came on the same day - widely dubbed 'Freedom Day' - restrictions were lifted in England, highlighted by nightclubs reopening for the first time in 16 months.
Prime Minister Boris Johnson says he is worried about the risk of transmission, and does not want to be forced to close nightclubs again.
UK correspondent Enda Brady told Heather du Plessis-Allan it is another u-turn from Johnson and his colleagues.
"They did say just a couple of weeks ago that they would never ask for proof of vaccination to get young people into nightclubs... and now they've changed their minds.
"Of course the problem is most people heading into nightclubs are 18 to 30 years of age - that age group will be nowhere near fully jabbed by the end of September."
Brady admits he is not sure what will come next from Johnson.
"You never know with this Prime Minister, the other day he was not going to isolate after being pinged because the health secretary here has Covid, then he said that he is self-isolating. We change with the wind here at the moment." 
Currently, nightclubs are encouraging consumers to show proof of vaccination, a negative test or immunity.