Crowded House bar owner defends edgy urinal photo
Author

Publish Date

Wed, 3 Mar 2021, 6:59PM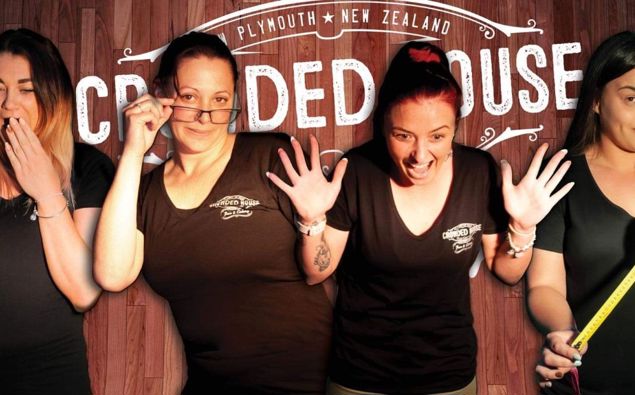 Crowded House bar owner defends edgy urinal photo
Author

Publish Date

Wed, 3 Mar 2021, 6:59PM
A New Plymouth bar says it won't be taking down a photo above the urinal in their men's bathrooms after it received some criticism on social media.
The photo depicts some of the female bar staff looking into the urinal while laughing and holding measuring tapes. 
One male patron wasn't laughing however, and posted to social media that the picture was problematic, objectifying men and creating a double standard.
Doc van Praagh - owner of Crowded House Bar and Eatery - told Heather du Plessis-Allan he doesn't think he's in any trouble. 
"I think 99 percent of [the reaction] has been positive for us.
"We're getting phone calls, emails, texts, and the messages on social media are really positive."
He says that it appears to just be one man who came in over the weekend who has complained.
van Praagh says he can't judge if it is a double standard, because he doesn't often go into women's bathrooms to see if there's something similar in them. 
LISTEN ABOVE