Clark grilled over new cases as PM admits checks were 'not adequate'
Author

Publish Date

Tue, 16 Jun 2020, 7:12PM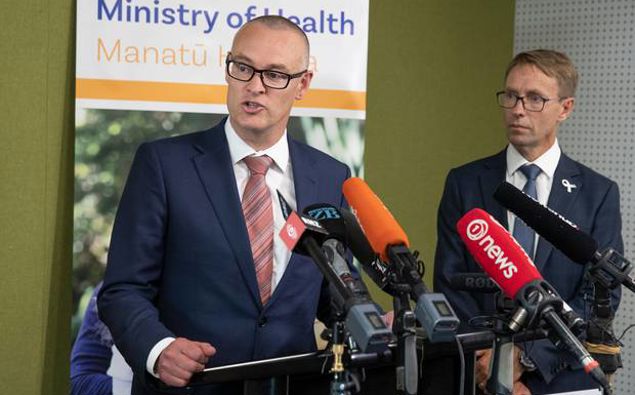 Follow the podcast on
Clark grilled over new cases as PM admits checks were 'not adequate'
Author

Publish Date

Tue, 16 Jun 2020, 7:12PM
The Government has suspended the exemptions for people in managed isolation to be granted leave on compassionate grounds.
The crackdown follows questions around the two women who tested positive for Covid-19 - and whether they should have been allowed to leave their Auckland hotel room if proper protocols had been followed.
Those protocols include the need to have spent at least a week in isolation and to test negative for Covid-19 before being granted compassionate leave.
They came into effect on June 9, and it remains unclear whether they were supposed to only apply to people who arrived in New Zealand from that date.
Health Minister David Clark told Heather Du Plessis Allan the system needs to be looked at.
"My request to suspend compassionate exemptions until we ensure the system is working as intended."
He says that the two women did all that was asked of them.
When it came to them leaving without getting a test, Clark says that ministers understood that was what was happening. 
du Plessis-Allan asked how the two teenagers had been able to run away from authorities after being granted an exemption. However, Clark was unaware of the case - learning about it live on air. 
"I have not had a briefing on that. I will seek a briefing on that." 
Clark says he is disappointed that the measures he thought were in place weren't in place. 
Meanwhile, Prime Minister Jacinda Ardern has admitted health officials' protocols failed to meet expectations after two new Covid-19 cases were revealed today.
In a Facebook Live post this evening, she said standards had not been met.
"This case is clear - our expectations ... have not been met in this instance," she said.
"The two cases that came in from overseas that were announced today were not announced under the circumstances that we would have expected at out border."
Ardern acknowledged that the two women should not have been granted compassionate leave.
"That is something that we have taken incredibly seriously."
Ardern said the Government had now halted the compassionate leave scheme for those in self-isolation or quarantine to attend an event such as a funeral.
"Ultimately, after taking a look at what has happened here there is already an expectation that no one leaves quarantine until they have completed their two weeks [isolation] and have been tested," she said.
"Of course that was our expectation already, so that is where there is a failure in this case."
Ardern reiterated that New Zealand's borders were not open and said that the only people that came in were New Zealand citizens and permanent residents.
"When they are taken straight to a monitored facility. So that has not changed."
She reassured Kiwis that those who have been given economic exemption to come into New Zealand have not been exempted from the 14-day managed isolation period.
Speaking about those who have previously been given exemptions to see loved ones who were dying, she said no one has been treated as if they were safe.
"There have been circumstances where there has been very tight protocols worked in to allow people to see a dying relative."