Study says Covid-19 may have arrived in US in December
Author

Publish Date

Wed, 16 Sep 2020, 4:58PM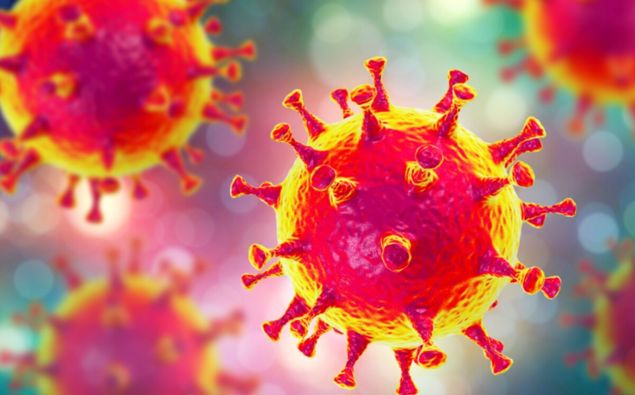 Study says Covid-19 may have arrived in US in December
Author

Publish Date

Wed, 16 Sep 2020, 4:58PM
The deadly coronavirus may have circulated in the United States as early as December, about a month earlier than believed by the US Centers for Disease Control and Prevention, according to researchers with UCLA.
Their study, published last Thursday in the Journal of Medical Internet Research, found a statistically significant increase in clinic and hospital visits by patients who reported respiratory illnesses as early as the week of December 22.
The first known case of Covid-19 in the US was thought to be a patient in Washington who had visited Wuhan, China, according to the CDC. The case was reported in January.
Dr. Joann Elmore and colleagues looked through nearly 10 million medical records from the UCLA Health system, including three hospitals and 180 clinics.
Elmore said she started the search after receiving a number of emails from anxious patients in March through her clinic's patient portal at UCLA. Patients kept asking if the cough they had in January could have been Covid-19.
"With the outpatients, I found a 50% increase in the percentage of patients coming in complaining of a cough. It came out to over 1,000 extra patients above the average of what we would typically see," Elmore told CNN.
The number of patient visits to the ER for respiratory complaints, as well as the number of people hospitalized with acute respiratory failure between December 2019 and February 2020, were all up, compared to records from the past five years. The uptick in cases started in the final week of December.
"Some of these cases could have been due to the flu, some could be for other reasons, but to see these kinds of higher numbers even in the outpatient setting is notable," Elmore said.
Elmore hopes the research shows that real-time data collected on diseases like this could potentially help public health experts identify and track emerging outbreaks much earlier and potentially slow or stop the spread of disease.
Dr. Claudia Hoyen, an infectious disease specialist at University Hospitals Cleveland Medical Center who did not work on the study, said she believes it's possible Covid-19 may have been in the US much sooner than first realized.
But Kristian Andersen, a professor of immunology and microbiology at Scripps Research, disagreed.
"We know from the SARS-CoV-2 genetic data that the pandemic started in late November / early December in China so there's absolutely no way the virus could have been spreading widely in December 2019. From the same genetic data we know that widespread transmission didn't start in the United States until (around) February 2020," Andersen said in an email.
"The paper is picking up spurious signals and the hospitalizations are more likely from flu or other respiratory diseases," Andersen wrote.
States cracking down on large gatherings
Some states are doing their part to curb the spread and limit the number of fall and winter infections by cracking down on large gatherings.
Officials from New York City parks and New York University are patrolling Washington Square Park and encouraging personal protective equipment use after two back to back weekends of parties with NYU students.
After the first weekend gathering, Gov. Andrew Cuomo criticized the city's police and the university officials for not taking firmer action to stop the parties.
NYU has instructed all residents and employees the Rubin Hall dormitory to quarantine until at least Tuesday night after the diagnosis of six positive cases out of roughly 400 students living in the building, the university announced in its latest campus update.
"Out of an abundance of caution, we are also retesting all residents of Rubin Hall (and employees, too), and instructed them on Saturday to begin quarantining until at least Tuesday night," the university said.
NYU has reported a total of 65 cases since August 1, according to the school's coronavirus dashboard — an overall positivity rate of .19%. The school has reported 48 cases in the most recent 14-day period, a positivity rate of .31%.
The University of Missouri in Columbia has expelled two students and suspended three others for violating the school's Covid-19 rules, including "requirements that COVID positive individuals isolate and comply with social distancing requirements," the university said Tuesday.
"These students willfully put others at risk, and that is never acceptable," Chancellor and UM System President Mun Choi said in a statement, without elaborating on their alleged actions.
"We will not let the actions of a few take away the opportunity for in-person learning that more than 8,000 faculty and staff have worked so hard to accomplish for the more than 30,000 MU students."
MU has referred roughly 470 students to the Office of Student Conduct for possible Covid-19 safety violations since August 16, and 11 student organizations are currently under investigation.
MU has 332 active cases among students, according to the university dashboard -- down from 700 active cases earlier this month. The school has reported more than 1,300 cases since August 19.
On Monday, the University of Arizona -- in accordance with the local county health department -- strongly urged students to shelter in place until September 30, following an increase in positive Covid-19 cases.
Exceptions include obtaining food, attending work, seeking medical treatment and going outside where social distancing is possible.
The school limited in-person instruction to "essential courses" only until September 27.
The University of Arizona reported 261 positive Covid-19 tests on Monday, according to the school's coronavirus dashboard, and has seen roughly 1,400 cases since July 31.
text by Madeline Holcombe and Ray Sanchez , CNN