Dan Mitchinson: Jeff Bezos' space launch; Growing US Covid conspiracies
Author

Publish Date

Wed, 21 Jul 2021, 6:21PM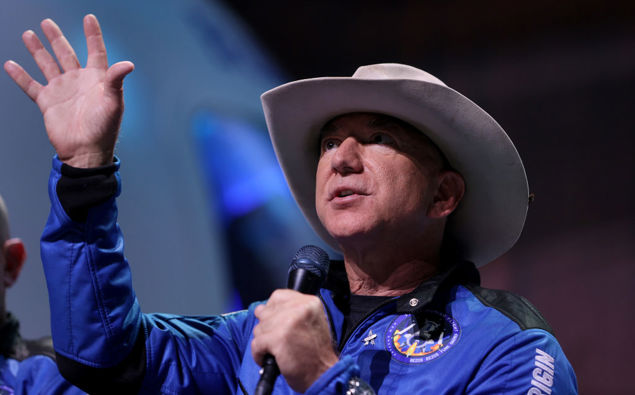 Dan Mitchinson: Jeff Bezos' space launch; Growing US Covid conspiracies
Author

Publish Date

Wed, 21 Jul 2021, 6:21PM
Jeff Bezos blasted into space Tuesday on his rocket company's first flight with people on board, becoming the second billionaire in just over a week to ride his own spacecraft.
The Amazon founder was accompanied by a hand-picked group that included his brother, an 18-year-old from the Netherlands and an 82-year-old aviation pioneer from Texas — the youngest and oldest to ever fly in space.
However, Heather du Plessis-Allan tables the question to US correspondent dan Mitchinson - does anyone really care?
"Well it's funny you should say that, because a lot of people are saying well what's the bid deal we sent a man to the moon 50 years ago... but I think what we did learn from this flight was that rich people have fun with their money and their toys," Mitchinson replied.
Virgin Galactic's Richard Branson pushed up his own flight from New Mexico in the race for space tourist dollars and beat him to space by nine days.
Meanwhile, there is concern over how widespread Covid-19 conspiracies are in the United States.
An Economist study's found one in five Americans believe Covid vaccines contain microchips, and misinformation on the internet is being blamed for the high numbers.
Mitchinson says some are more credulous than others.
He says 30 per cent of people who believe the theory are Donald Trump supporters, and eight per cent follow Biden.