The challenges facing students learning through lockdown
Author

Publish Date

Thu, 2 Sep 2021, 7:50PM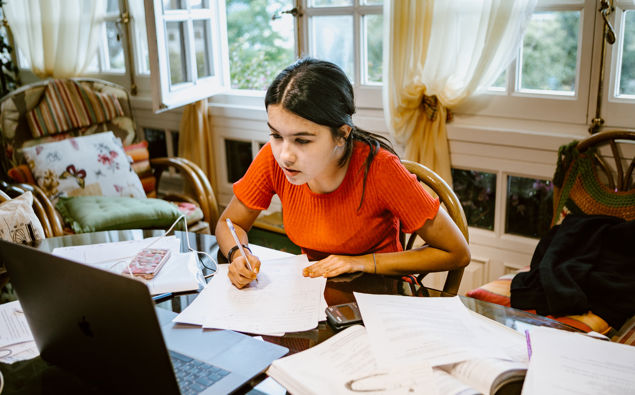 The challenges facing students learning through lockdown
Author

Publish Date

Thu, 2 Sep 2021, 7:50PM
The Education Minister has laid out changes to NCEA because of lockdown.
Chris Hipkins says the changes will kick in if schools are disrupted by Alert Level 3 or 4, for more than 20 school days.
Students would be entitled to one extra Learning Recognition Credit for every five credits earned - up to 10 at NCEA Level One, and eight at levels Two and Three.
Course Endorsements would require 12 credits instead of 14, and University Entrance will require 12 credits instead of 14 - in three University Entrance approved subjects.
But NCEA isn't the only challenge facing students. A study has found they do worse when they use a computer to learn about math, reading, and science. Which exactly what they're doing in lockdown.
Claire Amos Principal of Albany Senior High School says putting technology put into the hands of teenagers without the strategies, skills and a change of design in how they learn, means [using a computer] is not going to help with their learning.
She also says educators are lacking confidence is how to design online learning.
But what she says is even more concerning is the approximate 100,000 who don't have access to a device or robust wifi.
LISTEN ABOVE