Cecilia Robinson on why New Zealand needs a maternity leave overhaul
Author

Publish Date

Wed, 26 Feb 2020, 8:03PM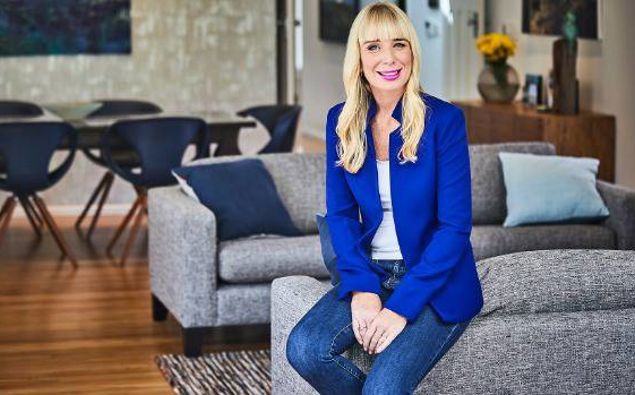 Cecilia Robinson on why New Zealand needs a maternity leave overhaul
Author

Publish Date

Wed, 26 Feb 2020, 8:03PM
For top entrepreneur, Cecilia Robinson motherhood has gone hand-in-hand with being a board member, boss, and serial entrepreneur.
In 2012, at just 27, Robinson won a Businesswoman of the Year Award for her successful start-up Au Pair Link.
Later that month she was in labour with her first baby and put the finishing touches on the business plan on My Food Bag on the way to the hospital.
Since then she has won countless awards, has had other career successes and, along with husband James Robinson, is there at drop-off and pick-up for young children Tom and Leila.
But she's also acutely aware this is not the case for other families.
Robinson said two of the biggest success roadblocks for women gaining equality at work are maternity leave and inflexible work hours.
Driving change
With the phenomenal success of My Food Bag Robinson has driven change for women in both areas.
"I have really strong views on parental leave and what needs to change in New Zealand," Robinson said.
'It is something that has a huge impact and change is needed at the industry and governmental level."
Robinson Duo James and Cecilia Robinson share the care of children Thomas and Leila. Photo / Supplied.
Robinson said in her home country of Sweden both women and men are expected to take parental leave.
She said the same needs to happen in New Zealand if women are ever going to truly be on the same workplace playing field as men.
"What happens here for women is we have a child which is a life-changing event and then we are expected to, at some stage over the year, return to work.
"A lot of that time is unpaid and you lose that year in your career."
In Sweden however the parental leave scheme has closed the inequality gap by having the same parental leave options available for men.
"If you are an employer and you are looking at a 30-year-old woman or a 30-year-old man both of them are likely to have parental leave at some point so you are not just targeting the woman," she said.
"There is underlying bias in business and corporates for employing women - and we need to say that because it is true," she stresses.
"Some don't want to employ them because of the likelihood they will have a child."
At My Food Bag Robinson gave all new parents and primary caregivers - including dads - an extra 18 weeks of paid leave, on top of the then 18 weeks paid by the Government.
Very few companies do this however and Robinson has seen highly qualified friends move back to Sweden when they have children because the New Zealand system doesn't offer the same benefit.
"We need to make some brave decisions soon or we will fall away and it will no longer be attractive to live in New Zealand."
No women on the board?
Robinson also challenged any companies without women in leadership to look at why.
"Companies need to take a look in the mirror and if they have no women on their board they need to question that. It is a leadership problem, not a competency issue," she said.
"There is a large number of competent women out there and not having their input means the customer and business are missing the opportunity.
"We are spending too much time patting ourselves on the back when there is still a lot we need to do."