'It's going to be a nail-biter' - Barry Soper on final election poll results
Author

Publish Date

Fri, 16 Oct 2020, 6:25PM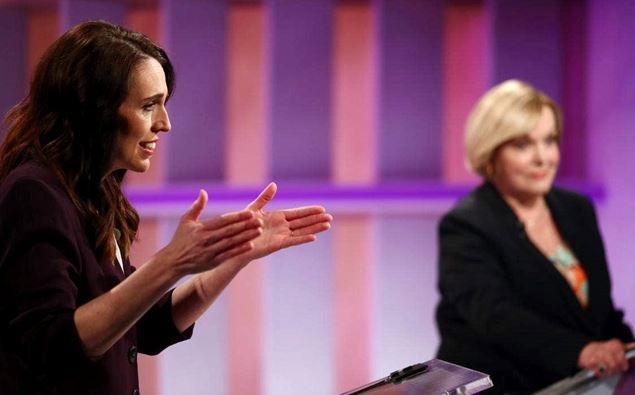 'It's going to be a nail-biter' - Barry Soper on final election poll results
Author

Publish Date

Fri, 16 Oct 2020, 6:25PM
The last poll before the election has given Labour the edge - but also provided New Zealand First fresh hope it could survive in Parliament.
In the Newshub Reid Research poll, Labour received 45.8 per cent support, down 4.3 per cent. National received 31.1 per cent, up 1.5 per cent.
But NZ First has risen to 3.5 per cent, up from its previous 1.6 per cent.
Act is at 7.4 per cent, up 1.1 per cent. While the Green Party are down to 6.3 per cent, down 0.2 per cent.
Translating into seats in the House, Labour would have 61, National 41, Act 9 and the Greens 8.
On preferred Prime Minister, Jacinda Ardern is at 52.6 per cent, down 0.6 percentage points Judith Collins is on 18.4 up 0.7 percentage points.
On the referendum questions, support for End of life choice was at 56.1 per cent, while no was at 33.4 per cent.
On the cannabis referendum, 55.6 per cent said yes, while 38.3 said no.
NewstalkZB Political Editor Barry Soper told Heather Du Plessis Allan Winston is creeping up, but at a snail's pace. 
He says Winston has talked about a surge and he sounds confident -- but then again he always puts on the confident voice.
LISTEN ABOVE