ICU doctor says social distancing can save us
Author

Publish Date

Tue, 24 Mar 2020, 5:13pm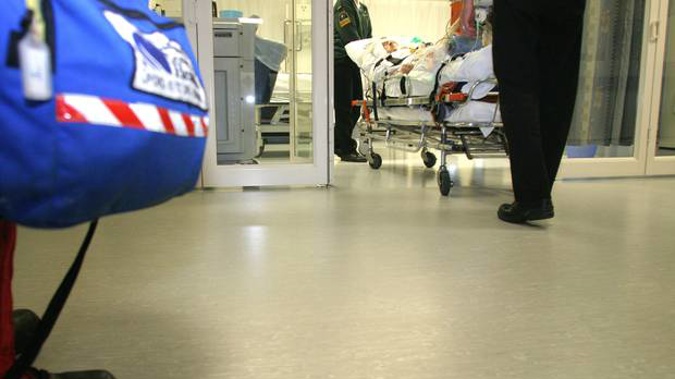 ICU doctor says social distancing can save us
Author

Publish Date

Tue, 24 Mar 2020, 5:13pm
Experienced intensive care doctors have admitted concern over the impending threat of coronavirus.
One says he has never been more afraid than he is right now, in light of Covid-19. And he warns that if the public do not stay home, people will end up in hospitals and the healthcare system will be so stretched that those involved in accidents or suffer strokes or heart attacks will simply die.
Chair of the college of intensive medicine Doctor Andrew Stapleton told Heather du Plessis-Allan there needs to be a continuous emphasis on how key social-isolation is.
"In fact, it's fair to say it's very obvious to me that the thing that will make more difference to more lives to New Zealanders is that, not intensive care specialists."
He says that the country has around 80 ICU beds currently free, with enough ventilators for each of them.
Stapleton says that we can expect cases to continue to double every three days for the next nine days before it levels off - should our lockdown work.
He admits that he is apprehensive about the ongoing situation, and overseas colleagues have put the situation into perspective. 
"Our intensive care colleagues have been contacting us and telling us that this is real and not just flu."
Wellington Hospital intensive care specialist, Dr Paul Young, is well-known for his involvement in clinical research to improve the outcomes of critically ill patients around the world.
But he has admitted his fear for the disease on Twitter.
"I am an intensive care doctor. I have never felt as scared as I do now.
"Please stay home. If New Zealand embraces this challenge, we will together save tens of thousands of lives."
Young made the statement via Twitter and called on people in New Zealand to re-post his tweet in order to get the message out.
Young says New Zealand's healthcare system could not save us from the disease.
"But people staying at home can," he wrote on Twitter.
"Hospitals being completely overwhelmed means that people die of heart attacks, strokes, accidents etc.
"They die of everything because the kind of healthcare we take for granted will not be available if our hospitals are full."