New Covid-19 test that gives result in minutes in the works
Author

Publish Date

Thu, 15 Oct 2020, 5:03PM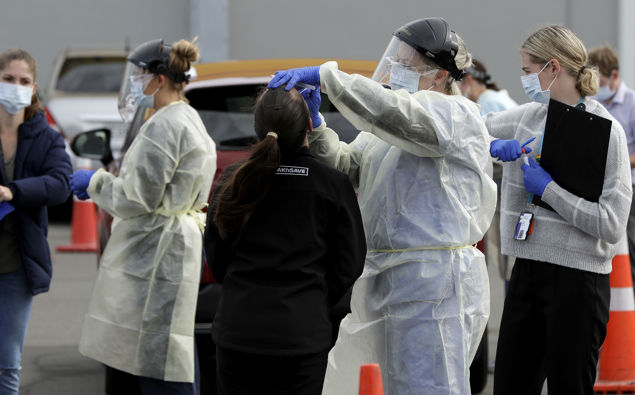 New Covid-19 test that gives result in minutes in the works
Author

Publish Date

Thu, 15 Oct 2020, 5:03PM
A new Covid-19 testing method could slash results waiting time to mere minutes.
Crown institute AgResearch is leading the study into the new screening method, using specialised machines to quickly measure hundreds of molecules in spit samples.
Lead researcher Alastair Ross says their goal is to determine whether this method can be used within the next six months.
He says it'd help support current testing methods and could allow more frequent monitoring of at-risk groups like health workers.
He says getting seven negative tests over seven days would halve quarantine times and reduce the personal toll.
Ross says only another group in the Netherlands is doing the same work.
"Basically you just need to spit into a tube, then within two to four minutes you'll be able to get a result if everything works the way we hope it will," said Ross.
Ross states he is hoping this test could also determine a pre-infectious stage, so individuals can take immediate action in terms of isolation and stop a potential spread.
The testing method is currently still in the validation process.