Tim Dower: Why I haven't got much sympathy for the teachers
Author

Publish Date

Fri, 11 Jun 2021, 8:16am
Follow the podcast on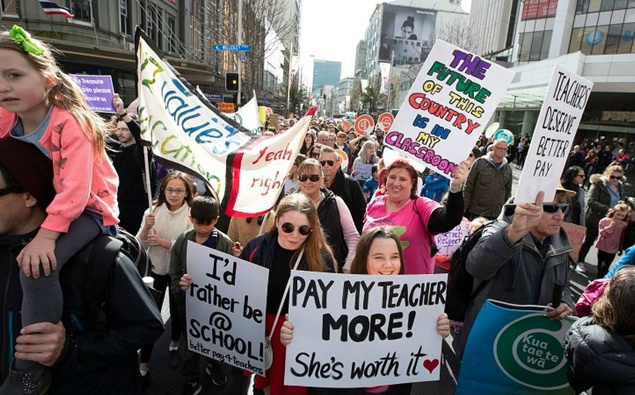 Tim Dower: Why I haven't got much sympathy for the teachers
Author

Publish Date

Fri, 11 Jun 2021, 8:16am
My producer asked a really good question before the show this morning, it was going to happen sooner or later.
On the issue of the teachers and their union report calling for a massive overhaul in primary schools.
Smaller class sizes, teacher aides in every classroom and at least one day of no-contact time each week for the teachers themselves.
Why do they get my back up?
Versus the nurses, calling for another big pay rise, only a few years after the last significant increase.
What is it about their situation that I have so much more sympathy for, than I do those of the teachers?
Is it the fact that nurses often work 12-hour shifts, at all hours of the day and night, and of course on public holidays and weekends?
They're on the front line when we're least able to help ourselves and often hampered by drunks and aggressive adults.
While the teachers amble in at a reasonable time of morning, slip off mid-afternoon, get a nice long break in summer, another three two-week holidays, plus every stat, every weekend, teacher only days and so on.
And they're dealing with children.
Is it perhaps something to do with nurses working in a meritocracy, while teachers' attitudes, certainly in my experience as a parent and on a school board, seemed a lot more like those of a time-served hierarchy?
I will read the full NZEI report, and I will try my very best to be open-minded about it.
Perhaps I'll develop more sympathy with the teachers' position.
I accept that children today are nothing like we were when I was at school. Things have changed even in the few years since my own children went through the system.
But if the wider public view of these two professions is anything like my own, then the teachers have a big job on their hands in selling this call for an overhaul.