Tim Dower: Who's in the wrong - The Warehouse or the law?
Author

Publish Date

Fri, 9 Oct 2020, 10:50AM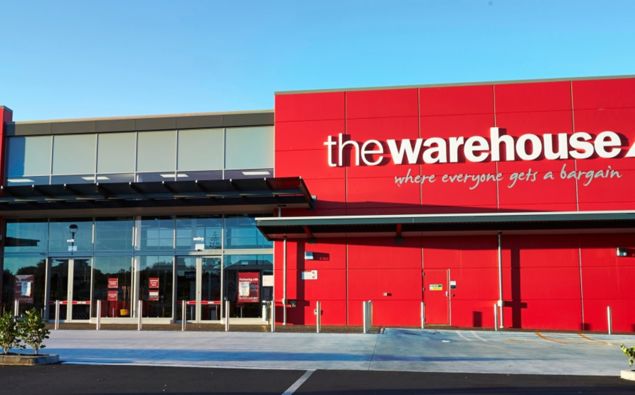 Tim Dower: Who's in the wrong - The Warehouse or the law?
Author

Publish Date

Fri, 9 Oct 2020, 10:50AM
A whiff of outrage at the news The Warehouse delivered a profit, on the back of the covid wage subsidy.
$44 million in the black, but it says without what the taxpayer kicked in, it would have been down by more than $4 million.
Sales were actually ahead of the previous year, 3.3 percent better.
That surely should tell us something, despite the lockdown and lockdown two, sales were actually up.
Only last week the Warehouse Group defended dumping hundreds of staff, only months after taking the wage subsidy.
In fairness, those job cuts were flagged before the pandemic came along.
It got nearly $68 million in wage subsidy payments and the company says it's got cash in the bank of 168 million.
So it's not about to fall over.
Given that, some people think it should be giving some, if not all of the subsidy back.
Judith Collins has been blunt...she said the Nats would go after companies that came in with a profit after taking a subsidy.
Jacinda Ardern says she wouldn't, provided those companies have played by the rules.
Tough one this, but what it shows is that the rules were rushed.
Businesses did what businesses do...they seek to maximise profit...and if it's legitimate to claim a subsidy, or depreciation or some other kind of state incentive then they'll do that.
Can we criticise them when all they've done is act within the law?
Are they wrong...or is the law wrong?
Morally, if it was my business, I'd want to return as much as I could without endangering the operation going forward.
Not much point being virtuous one month, and bankrupt the next, having to send everyone down to WINZ.
Lesson.
There will...some day...be another pandemic.
And there may be a need for lockdowns in the future.
The time to do the planning is not then, on the hoof, when everyone's in a panic.
The time to do that is now, while all this is fresh in our minds.