Tim Dower: Vaccine passports are coming, whether you like it or not
Author

Publish Date

Wed, 6 Oct 2021, 8:30AM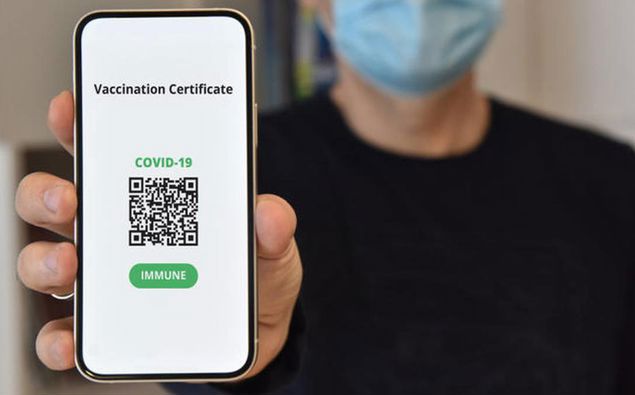 Tim Dower: Vaccine passports are coming, whether you like it or not
Author

Publish Date

Wed, 6 Oct 2021, 8:30AM
Vaccine passports are on the way. 
The Government wants a system up and running from November in time for the summer event season. 
They'd be both printable and in digital form, although you wouldn't need one for the pharmacy for example, or the supermarket. 
OK, on the face of it, so far so good. 
Especially in places where there's close contact. 
There is a growing expectation among customers that people working in hospitality, people operating taxis and buses and on planes will be vaccinated. 
Businesses see this and some are already moving towards no-jab no job, and they want to be able to display the fact that their staff are vaccinated. 
Now, the vast majority of us accept we have a responsibility to others to avoid spreading this virus. 
We'll wear a mask in a shop or on public transport no problem. 
So vaccinations, and vaccination passports, a card if you like that says 'I'm clean' don't seem too much of a stretch. 
The problem comes when you start saying people CAN'T go somewhere without the right document. 
We haven't had that need to carry documents since what, about 1945? 
Suddenly that's changing. 
Now don't get me wrong, I've had both vaccinations and I guess I'll get one of these certificates, eventually you'll need one to travel overseas, and to come back home. 
But some people won't want to, for whatever reason, and that surely has to be up to them. 
The Bill of Rights does allow limitations on people's freedom of movement and public health is a sound rationale to restrict movement. 
The tricky bit here is that once again, we're rushing this stuff at the last minute, and that never makes for good legislation.