Tim Dower: Travel bubble with Australia needs to happen now
Author

Publish Date

Fri, 11 Dec 2020, 10:35AM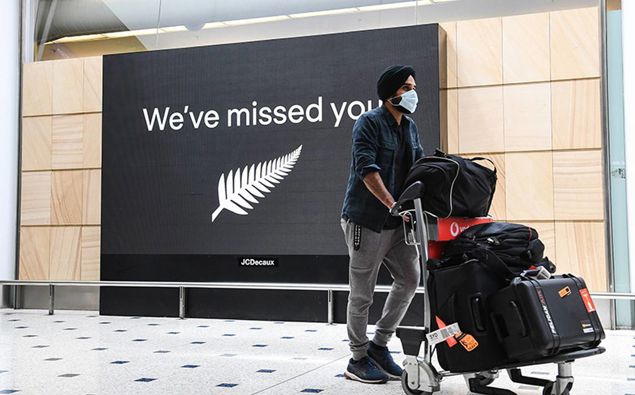 Tim Dower: Travel bubble with Australia needs to happen now
Author

Publish Date

Fri, 11 Dec 2020, 10:35AM
Today's Herald front page headline, bursting our bubble.
The paper says it'll be February at the earliest before we see a quarantine free travel bubble between here and Australia.
And you get the sense the Government is still a bit nervous ahead of the holiday season.
We're expecting information soon about what will happen if there's a new Covid outbreak, which would obviously be complicated by people travelling around the country.
I've seen reports of the DHBs gearing up for the Christmas season, preparing to do extra tests and so on.
Surely we should be guided by the scientists here.
And we've got experts on both sides of the ditch right now asking why we haven't got on with this.
If there was an official bubble between the two countries, it would also free up a lot of the spaces currently being used in managed isolation.
David Seymour makes this very logical point, he says "Tourist operators in Te Anau must be scratching their heads that they can welcome Aucklanders who were locked down eight weeks ago, but not people from Western Australia who haven't seen a case in seven months"
Signs are the Government is worried about a stop-start situation...opening the border only to have to shut it down again, with all the problems that creates for people who get caught in the middle.
Say for example, a new cluster pops up...either here...or there...how big does that outbreak get before one side says...hold on...that's too many...back up the bus.
So, yes it is more complex than it looks on face value, but the fact is we need to get on with a bubble eventually...both countries would benefit.
Question is...how much risk is too much...have we become afraid of our own shadows?