Tim Dower: Travel bubble was announced to distract us from Trevor Mallard
Author

Publish Date

Tue, 15 Dec 2020, 9:37AM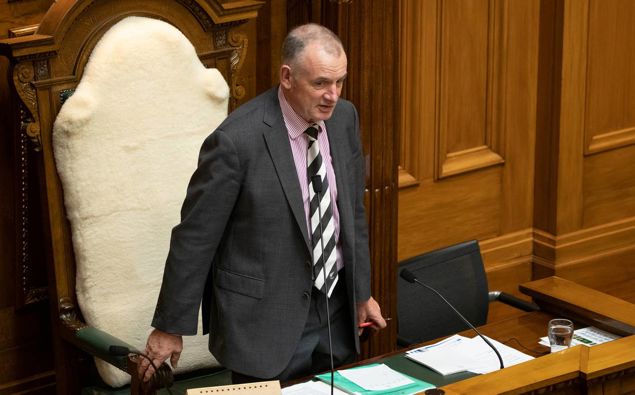 Tim Dower: Travel bubble was announced to distract us from Trevor Mallard
Author

Publish Date

Tue, 15 Dec 2020, 9:37AM
The Australia - New Zealand travel bubble will happen, provided there's not a massive change in the Covid situation either side of the ditch.
Cabinet has agreed in principle to a quarantine-free bubble in the first quarter of next year.
And you might say it's just in the nick of time.
But wasn't it just last week we were told to forget a bubble, yes it was actually.
So what's changed?
Why now, the timing of this announcement, coincidentally, very helpful to the Government.
It came within hours of the story they don't want us talking about....Trevor Mallard.
The bubble news comes within hours of the Speaker agreeing to front up to explain himself to a Select Committee.
The PM of course, has to say she has confidence in Trevor Mallard, even though he has in her words "made a mistake".
He has apparently voluntarily agreed to appear, although Labour would have blocked it if he'd asked.
Jacinda also said this about the $333,000 we've paid to clean up his, what did she call it...mistake.
That decision was made by the Deputy Speaker...National's Anne Tolley...because it needed to be 'independent' of the Speaker.
Make of that what you will.
Believe it if you want.
Bottom line, Mallard's narcissism tells him he can bully his way out of this corner and of course he will.
He can explain himself all he likes, but he can never undo the harm, the incredible stress, the destruction of reputation and the career damage that's been done.
No amount of dollars, taxpayers' other from Mallard's personal funds, will ever fix that.
But look on the bright side...we're getting a travel bubble.  Sometime.  Probably.
And it's knocked Mallard off the front page.