Tim Dower: Solid start for Luxon, Lord knows we need him
Author

Publish Date

Mon, 6 Dec 2021, 9:05am
Follow the podcast on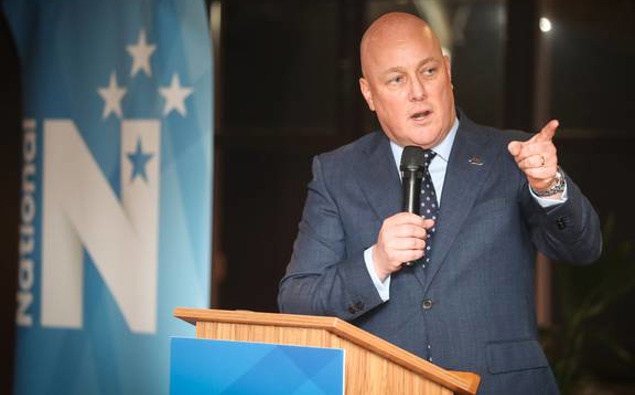 Tim Dower: Solid start for Luxon, Lord knows we need him
Author

Publish Date

Mon, 6 Dec 2021, 9:05am
I want to give Chris Luxon a solid 8 for his first week as National Party leader. 
Much better than I'd expected to be honest, and to be further honest I wasn't even sure the caucus would actually pick him. 
And so far, MPs are making a decent fist of showing a united front. 
Maybe they've finally cottoned on to the fact that they can't afford another leadership crisis before the election. 
It's all or nothing now, and Luxon's put himself forward for what's always described as the worst job in politics. 
The next big job for Luxon is to announce the shadow Cabinet, and we'll get that today. 
Giving Simon Bridges Finance was a good move I think, and he must make good use of Judith Collins' knowledge and cunning, if she's willing. 
But if you look across the rest of the National Party caucus, it's pretty slim pickings. 
Shane Reti...Chris Bishop...Barbara Kuriger...Mark Mitchell...mmm...running out of potential Cabinet Ministers already. 
Labour is highly vulnerable on some major issues; housing, Three Waters, crime, the gangs, and the Covid response won't win it for them next time. 
I think there's a growing sense that the country would be irreversibly changed, if this lot got in again. 
So, the opportunity is there, but after only a year in parliament Luxon is bound to make mistakes. 
And Jacinda Ardern will be itching to humiliate and belittle him in the house. 
We've all seen her do it; putting people down in a mean-spirited and sneering way, turns out that's something she's actually quite good at. 
So, Chris Luxon is potentially making a big sacrifice for the party. 
No doubt he'd have preferred to get a bit more time under his belt before taking his shot.   
And if he can't win them the next election, or come very close, the knives will be out. 
Even now, I'll bet there's a few envious MPs lurking in dark corners, plotting quietly.