Tim Dower: People not getting checked for pre-departure tests is incompetence
Author

Publish Date

Wed, 14 Jul 2021, 9:55AM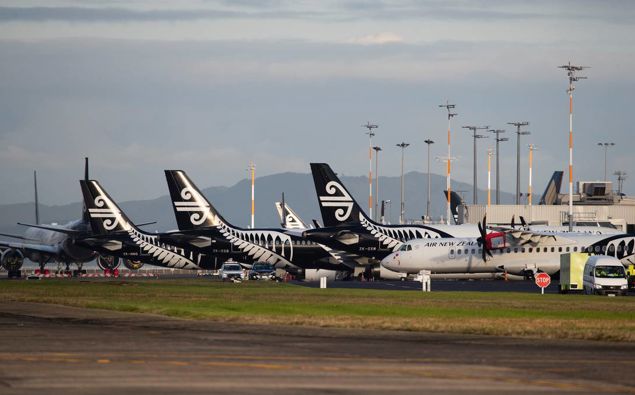 Tim Dower: People not getting checked for pre-departure tests is incompetence
Author

Publish Date

Wed, 14 Jul 2021, 9:55AM
Would it surprise you to find out that the requirement for pre-departure COVID tests is only being checked on a random basis?
It surprised me.
As I'm sure you know, under the travel bubble, anyone coming from Australia is meant to have negative test in the 72 hours before flying.
Now, you might have thought this was being checked before people get on the plane, but as we've reported earlier this week, more than 50 people have been caught without one.
How so?
Well, it turns out that Customs is dealing with this by what it calls "random validation."
In other words, not everyone is being checked.
And given that we've caught more than 50, and we're only doing random checks, would it be fair to say a lot more have probably sneaked through by the skin of their teeth?
I'd say it's highly likely.
You can't tell me that it's too much work to check everyone.
For a start, the airlines have always been responsible for checking people have the proper travel documents, and it's in their interest to get it right, because they're stuck with taking people back if they don't.
Surely, the Covid test is just another travel document.
No test, no boarding card. Is it really that difficult?
On top of that, the numbers actually travelling right now are a tiny fraction of what they were pre-pandemic.
So surely, with the army of people available to control our supposedly vital border, this is not an overbearing amount of work.
How many more shortcomings and stuff-ups do we tolerate before we call this out for what it is, incompetence.
As usual, ACT's David Seymour picks it, he says our response has barely evolved in a year, and we're a sitting duck praying for luck.
The Minister of Customs this morning is Meka Whaitiri.
If the ninth floor of the Beehive wants to show it expects competence, there'll be a new Minister by lunchtime.