Tim Dower: Opening the borders is throwing the towel on elimination
Author

Publish Date

Fri, 13 Aug 2021, 8:50am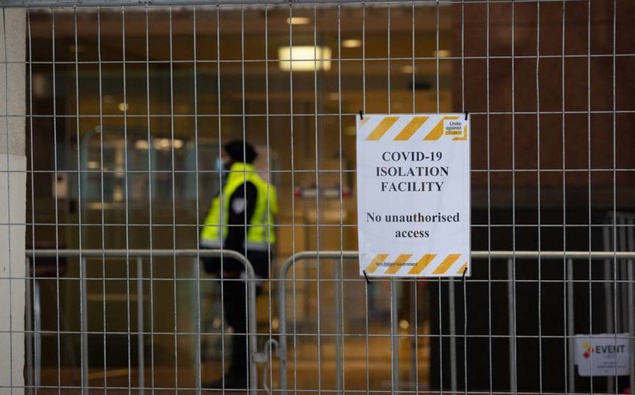 Follow the podcast on
Tim Dower: Opening the borders is throwing the towel on elimination
Author

Publish Date

Fri, 13 Aug 2021, 8:50am
The Government's decision to start opening the border in the New Year is either a complete flip-flop or a deliberate tactic to scare us into getting vaccinated.
For the past 18 months, the strategy has been to keep Covid out, whatever the cost.
We've endured a total national lockdown, regional restrictions, worker shortages, family unable to come home and so on.
And at the beginning, most of us were freaked out enough by what was happening overseas to go along with it.
As time has gone on, people's willingness to go along with it has worn thin.
We're over it.
A lot of us will be very happy to see the borders opening, but the way it's come about seems bizarre.
In one breath, you've got Chris Hipkins saying he hopes our Aussie mates - to quote him - get on top of their outbreak soon.
But Hipkins doesn't expect to see the Aussie bubble operating again before the end of the year.
Then you've got the PM saying we're opening to the world, people who've been vaccinated will be able to come and go pretty much as they please.
At the same time you've got experts saying this new Delta variant spreads like wildfire.
So where does that leave us?
Even opening the borders a crack means we're now all of a sudden willing to let Covid get in, and deal with it when it gets here.
The scare campaign to get everyone vaccinated has already started.
Because as soon as those border restrictions do start to come off, it'll be here within days.
So, we've thrown in the towel on elimination.
Hindsight is a wonderful thing.
But after all we've put up with...after all the preaching and all the incredible expense, we're changing tack.
And why?
Because of the optics, and most importantly, because of the polls.
The Government knows we're over lockdowns, we need people from overseas to pick the fruit and we want a tourism industry again.
Which makes me ask, if we'd invested just a fraction of what this has all cost us in our health system, right at the very beginning, would we be better off today?
We would at least have something to show for it.