Tim Dower: My letter to Auckland
Author

Publish Date

Tue, 14 Dec 2021, 8:41am
Follow the podcast on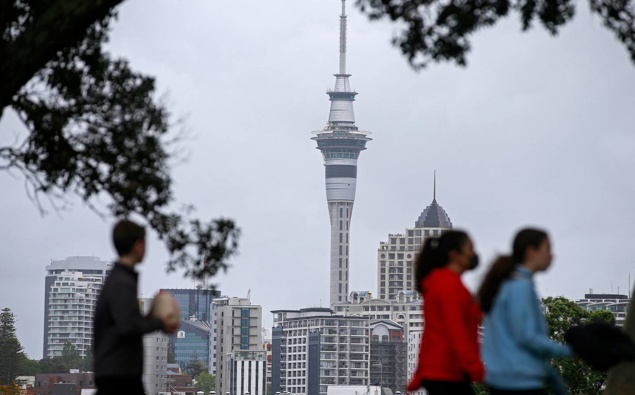 Tim Dower: My letter to Auckland
Author

Publish Date

Tue, 14 Dec 2021, 8:41am
Dear Auckland, 
I just wanted to say how glad I am that you're being allowed out again from tonight. 
I've kept in contact as best I can with people close to me down there, but sometimes you haven't wanted to talk and I completely understand it. 
Who wants to do Facetime of WhatsApp from their couch day after day...especially with someone in another part of the country where life's a lot more like normal. 
What you've endured in the region I know has been mentally exhausting and absolutely frustrating. 
I want to talk a little this morning about one personal friend who hasn't made it through the Auckland lockdown. 
I knew he was struggling and he'd talked about it a bit, but he tried to be stoic, and at the end he kept just how bad it was all to himself. 
When I first heard, part of me wanted to be cross with him about it. 
Then came the self-recrimination, what if I'd phoned when I was telling myself we hadn't spoken in a week. 
Sometimes we need to walk a mile in another person's shoes to really get it. 
There but for the grace of God, or whatever it is you believe in. 
Just yesterday we were talking about the societal disturbance we're seeing at the moment. 
Everyone so angry and anxious, people attacking each other verbally left right and centre, physically sometimes and flying off the handle at the slightest thing. 
What we don't know yet is how many people are going the other way. 
My friend won't be the only one trying to put a brave face on things. 
Not raising their heads over the parapet in anger, not lashing out, but keeping it all in. 
I can't do anything for him now, but perhaps there's someone you know you can offer a little hope to. 
You're almost there. 
Where to get help: 
• 0800 543 354 (0800 LIFELINE) or free text 4357 (HELP) (available 24/7) 
• https://www.lifeline.org.nz/services/suicide-crisis-helpline 
• YOUTHLINE: 0800 376 633 
• NEED TO TALK? Free call or text 1737 (available 24/7) 
• KIDSLINE: 0800 543 754 (available 24/7) 
• WHATSUP: 0800 942 8787 (1pm to 11pm) 
• DEPRESSION HELPLINE: 0800 111 757 or TEXT 4202 
• NATIONAL ANXIETY 24 HR HELPLINE: 0800 269 4389If it is an emergency and you feel like you or someone else is at risk, call 111.