Tim Dower: I don't have high hopes for the PM's meeting with Albanese
Author

Publish Date

Wed, 8 Jun 2022, 7:17am
Follow the podcast on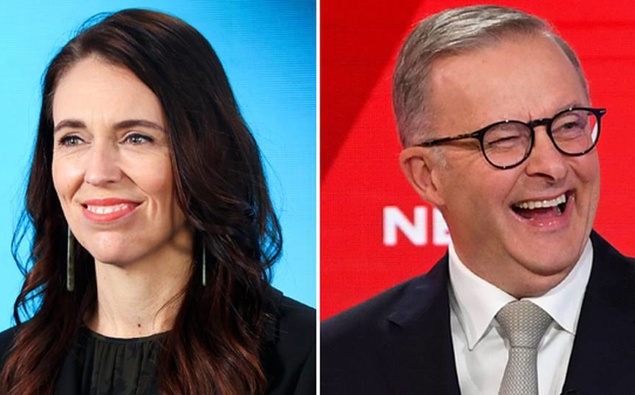 Tim Dower: I don't have high hopes for the PM's meeting with Albanese
Author

Publish Date

Wed, 8 Jun 2022, 7:17am
We don't need to revisit the injustice of Australia's 501 deportation policy - and how destructive it's been on this side of the Tasman.
It's eight years now since the deportations began, it applies to any foreign citizen who gets a jail sentence of a year or more.
The vast majority have been New Zealanders, well into the thousands now - and of course Australia's not just deporting the people, it's deporting the crime they commit.
Our police attribute more than criminal 8000 offences to 501s so far including violence, drugs, dishonesty and even sexual crimes.
And that's to say nothing of the explosion in the gangs.
It all began when John Key was Prime Minister, he tried to fight it, saying it goes against the "Anzac bond and Anzac spirit".
And while his government was more ideologically aligned with the Aussie regime at the time, he got nowhere.
The problem for us is that the Australian public really likes the 501 policy.
Scott Morrison was looking at making the rules even tougher, just ahead of their election.
Now, Anthony Albanese may be cut from a different political cloth, but he too knows it's a big vote winner.
You've seen the TV coverage 'taking out the trash', that's how it's perceived by the Aussie public.
A Prime Minister who was seen to be dialling back on that would be seen as 'soft on crime'.
Australian Prime Ministers know it's not good to be seen as 'soft on crime'.
Now, Jacinda Ardern has called the 501 policy 'corrosive' in the past - most of us would agree with that.
But the PM got nothing out of Scott Morrison and I suspect she knows in her heart she won't get much, if anything, out of Albanese.
So why bother?
Well, it comes back to that perception of being 'soft' - the PM knows she has to work on that.
But is it cynical on her part, to raise hopes here of getting some kind of concession this time around? Well, that's for you to decide.