Tim Dower: Bethlehem College can't have it both ways
Author

Publish Date

Fri, 17 Jun 2022, 9:34am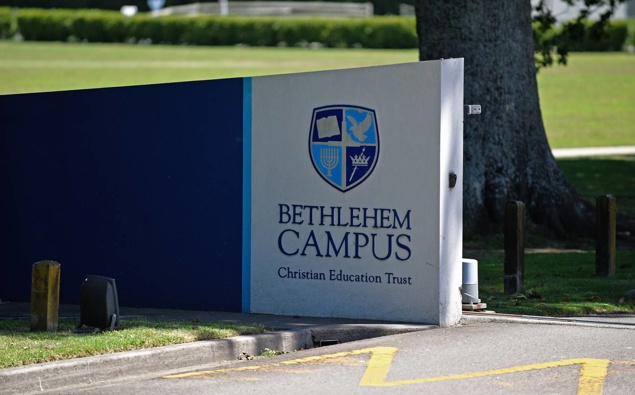 Follow the podcast on
Tim Dower: Bethlehem College can't have it both ways
Author

Publish Date

Fri, 17 Jun 2022, 9:34am
So who's in the right at Bethlehem College?
One the one hand, the school's Statement of Beliefs is pretty up-front about matters of sexuality.
Example: biological pronouns will be used for students, him and her, a student's name is expected to align with their biological sex.
In other words, the school does not acknowledge such a thing as a transgender person.
And to be absolutely clear, it goes on to talk about toilets, wearing a male or female uniform, and male and female sports teams.
So, at the outset, it's clear what's expected of you when you enroll.
Now, independent schools are to a certain extent, able to hold their own views and make their own rules.
People sign their kids up to that kind of an education because they want a particular kind of schooling and providing it's not actively teaching anything illegal, that's OK, isn't it?
As a private school, Bethlehem College could make pretty much whatever rules it wanted.
But the thing is, it's not private any longer.
Since 1999 it's been a State Integrated School, aka, a Special Character School, meaning it gets state funding for teachers.
The Education Ministry, that is, the taxpayer, provides those dollars.
So, when the College became an integrated school, it included a Statement of Beliefs with the caveat that changes had to be signed off by the Ministry.
Problem is, the stance on same-sex marriage, trans students and the like was added in, without the Ministry's knowledge.
So in essence, the school's tried to pull a fast one, and it's been called out.
He who pays the piper calls the tune and we know what tune the Education Ministry wants.