Roman Travers: Omicron reminds us we can't take our focus off the pandemic
Author

Publish Date

Mon, 24 Jan 2022, 9:46am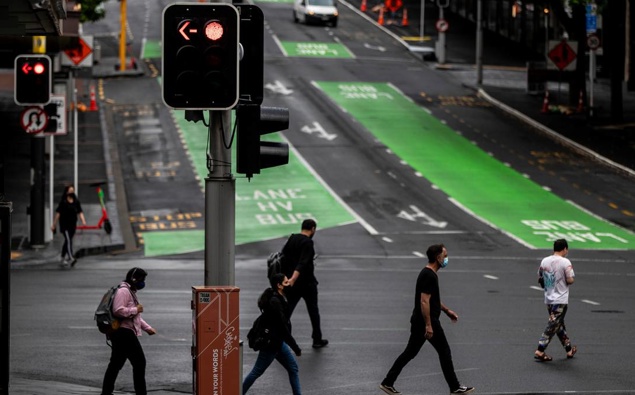 Follow the podcast on
Roman Travers: Omicron reminds us we can't take our focus off the pandemic
Author

Publish Date

Mon, 24 Jan 2022, 9:46am
And so here we are; waking up in the glow of red lights across the whole country.
What does this mean for most of us? Well affectively nothing really has changed apart from the inability to gather in mobs of more than 100 which will serve good purpose in trying to prevent the stupidity of the Brian Tamaki followers across the country's main centres and their messianistic treatment of a nobody and his attempt to be somebody.
Other than that the only thing that I've seen change in the last day is again the ridiculous propensity for people to go apoplectic in the supermarket even though we are told we don't need to.
The real concern I have is that we may well see the current Government moving further away from the recommendations of the science community as demonstrated in the comments by certain epidemiologists who say that the red light system is not enough to reduce the spread of the Omicron strain.
The only great saviour for us all is the vaccination and the third shot, which at best is 75 per cent affective in the face of Omicron. It's the only thing that will enable us to get back to some form of normality while we wait for other countries to get to the same level.
The other concern I have is the news we heard over the weekend that the Government's Covid-19 fund does not have the finances to purchase a fourth vaccine if it's required.
The Government have told us they will find the money for it if that eventuates, but is this a way of bracing us for a further reduction in spending in the many other areas of need demonstrable across the country?
Undoubtedly we can't take our focus of the pandemic; but what about everything else that's being overlooked in something of a convenient distraction for a government that seems bereft of ability to improve anything else other than our Covid response?
We have to prepare for the eventuality that as soon as travel becomes easier, we are set to lose a great deal of skilled people to our cousins across the ditch and further afield.
Getting anything done in New Zealand is about to get a whole lot harder.