Roman Travers: Light Rail in Auckland can't come soon enough
Author

Publish Date

Mon, 31 Jan 2022, 8:41am
Follow the podcast on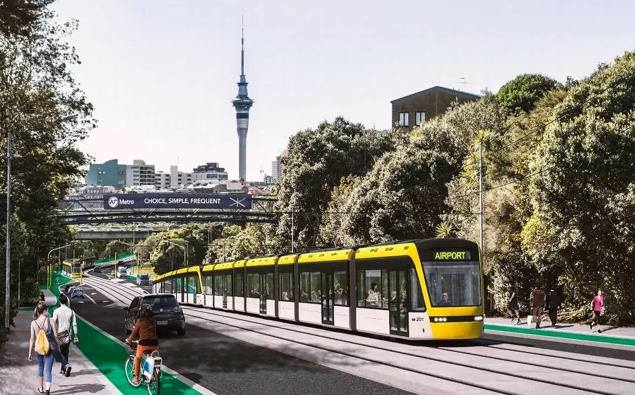 Roman Travers: Light Rail in Auckland can't come soon enough
Author

Publish Date

Mon, 31 Jan 2022, 8:41am
New Zealand is highly regarded for so many things but good infrastructure would not be one of them.
We've been starved of world-class public transport for too long and for too long now we have dragged the chain when it comes to keeping up with some of our closest neighbours.
Other OECD countries including Turkey, have surged ahead of us while we've sat about celebrating Hobbits and All Blacks.
Why is it that others have leapt ahead and developed what's required for their communities while we pay consultants to spell out the bleeding obvious and ask them to decide for the government of the day?
Last week I was telling you that we need governments to live within their means but how does any country keep up with what's required for its people unless they build the demonstrably huge ticket items?
As much as I have enjoyed our tiny population over my 53 years, sadly the greater consensus would be that we can only progress if we vastly increase our population. And so we are.
Oddly enough, we still seem very appealing to so many even though they're often stepping back in time when it comes to the antiquated infrastructure we have compared to where they emigrated from.
I'm really excited to see the planned light rail projects in Auckland getting underway. I'm equally as excited to hear that a second harbour crossing is getting closer to reality as well.
It's been very interesting to hear the commentary regarding all of this in the past week… It would seem that the same people who slam governments for not keeping up with the times and building world-class infrastructure are the same commentators slamming them for getting the job done.
I'll be well into my 70's when many of these big jobs are completed. I'm really looking forward to taking my grandchildren on the train trip to the airport on what will be New Zealand's longest tunnel.
Successive governments are going to spend our money anyway. I'm just stoked to see them spending it on something practical that in time people will learn to use and love; as they have in more developed and future focussed countries.