Roman Travers: I hope people take this ANZAC Day seriously
Author

Publish Date

Fri, 22 Apr 2022, 7:09am
Follow the podcast on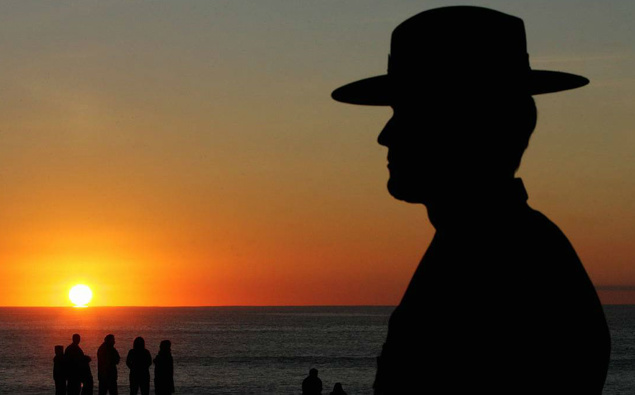 Roman Travers: I hope people take this ANZAC Day seriously
Author

Publish Date

Fri, 22 Apr 2022, 7:09am
It's hard to believe that we're nearly at another ANZAC Day commemoration. I can still remember when annual events like this seemed to take forever to get to.
When I was 21 I spent a month travelling through Turkey and went over to Gallipoli for the day. It was a day I'll never forget. What I saw, I never want to see again. I have never seen so many headstones for so many people in one place.
It's also hard to believe that large parts of Europe are once again dealing with a maniacal, megalomaniac with strong narcissistic traits seemingly undeterred by some of the strongest sanctions ever imposed.
How can it be possible that all these years after the First World War and then the second, that we are once again faced with an event that in this day and age should be foreseen and resolved behind the scenes with high-level diplomacy.
Like me, you are probably eternally grateful to have a life with such incredible freedom. I will always remember those who have so much so that we're able to have what we have now.
There wouldn't be many generations surviving today that know what it's like to sacrifice so much of your life for so many. Many of those that were lucky enough to come back, went on to live lives of physical and mental suffering with little significant recompense.
The terminology may have changed from shellshock to post-traumatic stress disorder, but the level of suffering was visceral and unforgiving. Both for the ANZACs and families they returned to.
I hope you manage to find some time to find serenity and silence and remember those who gave so much for us. We will always remember them.