Rachel Smalley: What's influencing your vote?
Author

Publish Date

Wed, 6 Sep 2017, 8:22AM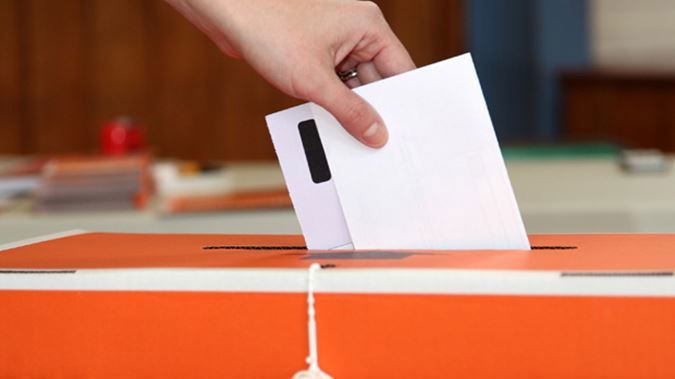 Rachel Smalley: What's influencing your vote?
Author

Publish Date

Wed, 6 Sep 2017, 8:22AM
Steven Joyce claims that Labour has an $11.7 billion hole in its budget. 
It was a big statement from a senior Minister and yet, it was we now know, wholly inaccurate. 
Financial commentators and economists say Joyce got it wrong and Labour's numbers do, in fact, add up. 
Jacinda Ardern was asked if she wanted an apology - the Labour leader said it's the public who Joyce should apologise to, because it is the public he has mislead. 
"That is that assumption that you can just throw out something that's totally incorrect and then leave others to refute it. It's a frustration because we should've been talking about policies that had been announced that were based on fact."
That said, most economists say that while the numbers do add up, there's not a lot left in the kitty. 
Here's what ANZ's chief economist, Cameron Bagrie has to say.
"Look they've been transparent, yeah that's wonderful. We know what we're going to get, but there's not a lot of money left in the kitty jar for the 2019 and 2020 budgets. Things are going to be incredibly tight because they've detailed very strong packages in the likes of health, and if you look at what's left, there's basically nothing left over for your law and order and other core government services."
And so National has dropped a dirty bomb. 
The shrapnel will cause a bit of damage, they'll ride out the calls for an apology, and hope it will pull back some of those swing voters. Job, to a certain degree, done. 
In one sense, it depends what the biggest issue is for you in this election. What, above anything else, will influence your vote? 
And I ask this because I read an interesting article about our election in the Wall Street Journal this morning. 
It said the reason it's become so close is because of the country's growing anxiety over immigration.  And why is that of interest in the States? Well, because the same situation ultimately led to the election of Donald Trump.  
It said Jacinda Ardern's rise owes much to, quote, "tapping into the growing unease about affordability, particularly among young voters, and feeding off a global backlash over immigration."
I think it's interesting analysis from afar and I'm interested to know if you think that's accurate. Is our high immigration a key issue for you?
The article said our growth is outpacing many developed countries but individually we're not feeling the benefits of that. And hence there's a growing mood for change in New Zealand?
Is that accurate, do you think? 
What's influencing your vote? Housing? Inequality? Child poverty? The economy? Immigration? Or perhaps, if you're honest, personality is more important to you than policy? 
Let me know. What is the single most important factor to you, as you cast your vote?