Rachel Smalley: Prince Philip's greatest gaffes
Author

Publish Date

Fri, 5 May 2017, 7:30AM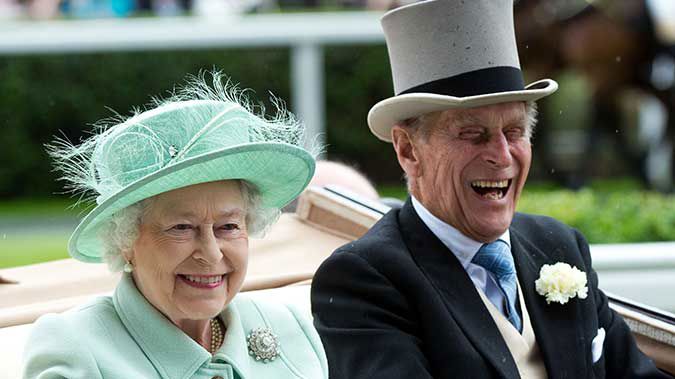 Rachel Smalley: Prince Philip's greatest gaffes
Author

Publish Date

Fri, 5 May 2017, 7:30AM
Prince Phillip has been at the Queen's side and in the limelight for seven decades -- more than 70 years carrying out numerous public engagements -- and in that time he's made a few gaffes.
Quite a few. He's gaffe-prone, in fact.
And this morning, in the newsroom, we were killing ourselves reading through some of them.
He was, perhaps, a man of his time.
Here's a few of them.
In 1995, when he was on a walkabout in Scotland, he said to a Scottish driving instructor "How do you keep the natives off the booze long enough to pass the test?"


In 2001, to a 13-year-old boy who told Prince Philip he wanted to be an astronaut -- he said "You're too fat to be an astronaut."


And at the opening of City Hall in 2002 he said: "The problem with London is the tourists. They cause the congestion. If we could just stop the tourism, we could stop the congestion."


In Kenya, after a woman gave him a gift, he said "You 'are' a woman, aren't you?"


On a visit to Beijing when asked what he thought of the city he said "Ghastly".


To a photographer who was dilly-dallying about in front of the prince. He said "Just take the f***ing photo".


At a meeting with the World Wildlife Fund he said...."If it has four legs and it's not a chair, and if it has two wings and it flies but it's not a plane, and if it swims but it's not a submarine.... The Cantonese will eat it."


He was not a fan of Elton John. At the Royal Variety Performance in 2001 when Elton John was performing, he said "I wish he'd turn his microphone off."


Of Tom Jones he asked "What do you gargle with....pebbles?" he went on to say he found it difficult to understand how Tom Jones had made so much money singing "The most hideous songs".

To a young fashion designer with a small goatee beard who he met at Buckingham Palace, he said "Well, you didn't design your beard too well, did you? You must try a bit better with that."


To a British student who'd trekked in Papua New Guinea, the prince said "Well, you managed not to get eaten then?"


During the 1981 recession -- this is brilliant -- he said "Everybody was saying that we must have more leisure, and now they're complaining about being unemployed."


He spoke with Malala Yousafzai -- she survived an assassination attempt by the Taliban who opposed the education of girls, and Malala has become a tireless campaigner for girl's education -- and Prince Phillip said to her "well, children go to school really because their parents don't want them in the house."


He addressed the Aircraft Research Association in 2002 and said.... "If you travel as much as we do you appreciate the improvements in aircraft design of less noise and more comfort -- provided you don't travel in something called economy class, which sounds ghastly."


In 1992, in Australia, he was asked if he wanted to stroke a koala bear: "Oh no, I might catch some ghastly disease."


He asked an Aboriginal leader in Queensland in 2002 -- "Do you still throw spears at each other..." 


On a tour of a Scottish factory, he looked at a dodgy fuse box and said "It looks as though it was put in by an Indian..." and they later clarified his comments. He said he meant to say 'cowboys'. He said "I got my cowboys and indians mixed up."


And one of my favourites, of his horse-mad daughter Princess Anne he said "If it doesn't fart, or eat hay, she's not interested."
Thanks Dad. You're the best.