Rachel Smalley: London's Sadiq Khan shows way on foreign house buyers
Author

Publish Date

Fri, 30 Sep 2016, 7:27AM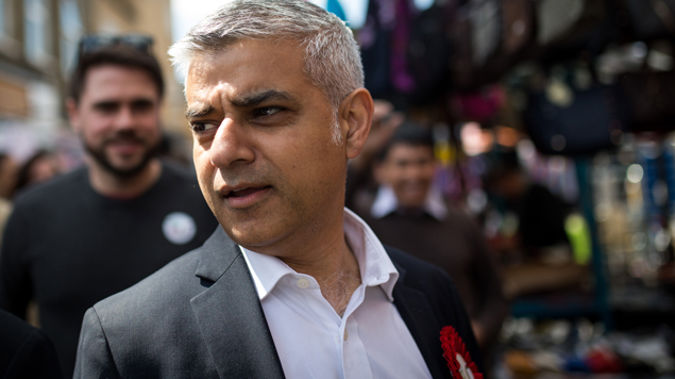 Rachel Smalley: London's Sadiq Khan shows way on foreign house buyers
Author

Publish Date

Fri, 30 Sep 2016, 7:27AM
Here's a situation, what would you do? You're a mayor, and house prices are spiralling out of control and everyone has a theory on why that is and how to fix it, but no-one's doing anything, and the government's not doing anything, and you're going around in circles.
Sound familiar?
Well, I'm not talking about New Zealand, I'm talking about the British capital.
And the London Mayor Sadiq Khan has taken the bull by the horns.
He's announced the most thorough research ever undertaken into the impact of foreign investment on London's housing market.
He talks about the gentrification of some of the world's most popular cities, and he wants to determine to what degree overseas money is fueling this issue.
Post-brexit, there has been quite a bit of analysis of the Chinese money flooding in to the UK property market. The Chinese, presumably are taking advantage of the low pound, and the drop in property prices particularly in London. It's a good time to buy into one of the world's most sought-after cities.
And economists in Britain estimate investment in UK property will increase significantly in the next decade -- and it will be fueled by the new middle-class investors from China. They're getting wealthier and wealthier.
One of the big developments in London - a 50-story block of luxury apartments in Vauxhall, alongside the river Thames - it's since been revealed that 60% of those apartments are owned by foreign buyers, and here's the rub. A quarter of those apartments, so over 50 of them, are sitting vacant.
I think you'll find the situation here is not dissimilar.
So Sadiq Khan says he welcomes investment from around the world and particularly when it comes to building new homes, but he wants to get a more transparent view of just how overseas investment is impacting the city he's in charge of. Smart move. Knowledge is power, after all.
One of the big Chinese websites that pairs Chinese buyers with property developers here and in Australia, the USA and the UK (juwai.com) said China's investment journey is just beginning.
Charles Pittar is the Chief Executive of that company, and estimates some $50 billion USD left China in the space of a year and was invested in overseas residential and commercial property. He thinks that will grow to $200 billion USD a year.
What's more, he says even if only one percent of China's population buys offshore property, that amounts to 14 million people in the market for overseas real estate.
It does feel at times, doesn't it, that we're in the midst of a real life global game of monopoly.

Sadiq Khan is approaching this issue from the right angle, I think. He's seeking transparency. He's not anti-foreign investment. And he's not anti-Chinese. He's simply pro-transparency. He wants to get an accurate picture, and he's bypassed central government to do so. There's a lesson there.
Whoever wins the Auckland mayoralty and takes control of New Zealand's powerhouse city, they might want to consider doing the same.
If you want to get to the heart of an issue, then often the first step is to ask the government of the day to step aside.