Rachel Smalley: Lack of clarity, transparency around Saudi sheep deal baffling
Author

Publish Date

Thu, 3 Nov 2016, 6:48AM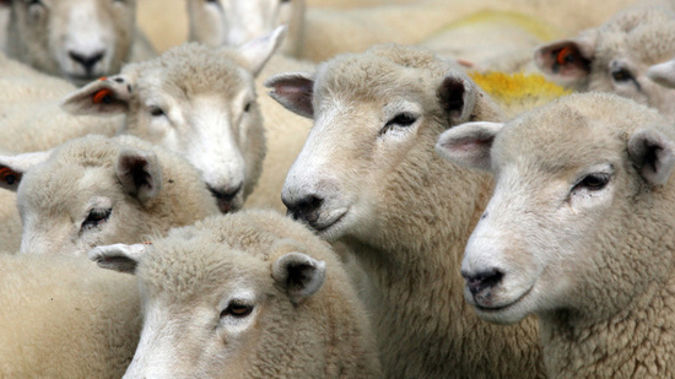 Rachel Smalley: Lack of clarity, transparency around Saudi sheep deal baffling
Author

Publish Date

Thu, 3 Nov 2016, 6:48AM
The Saudi sheep deal. The deal that saw $11.5 million of our taxpayer money paid to the Saudis had "significant shortcomings" according to the Auditor-General.
Lyn Provost said the benefits of the deal to this country were unclear.
You may remember, Foreign Minister Murray McCully told cabinet that we were at risk of being sued for up to $30 million if we didn't make good with a businessman - Hamood al Khalaf - who'd lost a lot of money when New Zealand banned live sheep exports.
There was, says the Auditor-General, "no assessment...of that legal risk."
And she questions why you would resolve a diplomatic issue between governments, by entering into a private contract with a businessman – and dishing out public funds.
That, to me, is what is so baffling. It's a diplomatic issue, why are we paying a private individual millions of dollars to supposedly fix it?
McCully said the situation required a 'creative solution'.
But central to this all is the lack of clarity and the lack of transparency.
We sent millions of dollars worth of equipment and livestock to al Khalaf's farm. The way McCully framed it to the public was that this was for a demonstration farm in the Middle East. It would showcase New Zealand agribusiness.
And so we flew 900 in-lamb ewes to Saudi Arabia, and 75% of their lambs died. So that's a good look, isn't it? That puts New Zealand agribusiness on the map.
Why did we do it? Well the Saudis were cheesed off after losing millions when we canned live sheep exports, and they were baulking at signing a free trade deal between us and half a dozen of the gulf states.
So I don't know why the government didn't just front up and tell us what the issue was. If they'd told us that New Zealand needed to make good with the Saudis, then many of us would have been uncomfortable and critical of that, but at least it would have been transparent. Economists and trade experts would have said well, we'll spend $12 million in the short-term but in return we'll enter into a trade deal worth millions and millions of dollars.
Instead, it was done behind closed doors and we were told it was a demonstration farm for New Zealand agri-business.
This is not how New Zealand governments do business.
There may be a free trade deal that comes out of this, but at what cost to our international reputation? To anyone else, this is exactly what it says on the tin. It was a bribe.
And while the Auditor-General stopped short of calling it that, if you read this report you can see that she believes this was a very, very shonky deal.